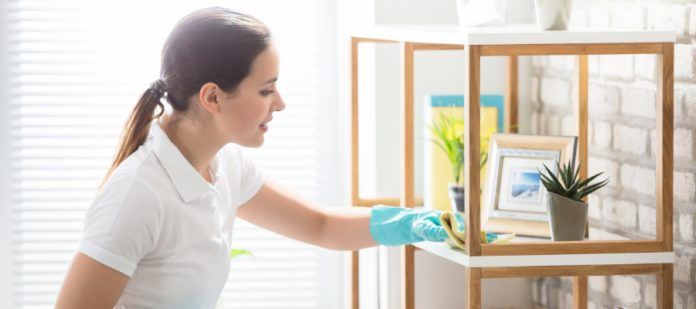 With warm weather comes the cleaning and updating of home fixtures and features. Making simple changes to the items around your house can brighten it up and make things look brand new. If you want to make some easy renovations, check out our list of restoration hacks for your home.
1. Rotate Rugs
If you have any nice rugs, such as an Oriental or Persian rug, you're going to want to make sure that you are taking good care of them. If you don't have the time to get your rug cleaned professionally, at least do your best to keep it looking fresh. Rotate your rugs' positioning every few months to make sure each section receives equal amounts of sunshine; this will ensure that it doesn't fade in a splotchy manner.
2. Use Kool-Aid
Kool-Aid is more than just your child's favorite sugary drink—it can also spot leaks in your toilet! If you suspect that you have a leaky toilet, Kool-Aid can help you confirm or deny your suspicion. Remove the lid of your toilet tank and pour in the contents of a dark Kool-Aid packet. Wait a bit—don't flush—and if the toilet bowl water is the same as the tank, then you know you have a leak.
3. Unclog Your Showerhead
Tired of taking a shower with low water pressure? Clean out your shower head by giving it a nice vinegar bath. Fill a bag halfway with vinegar and secure it over the shower head using a rubber band. Let it soak overnight and in the morning, you'll wake up with a full-power shower head.
4. Clean Up Copper Pots
Copper pots and pans are some of the best cooking and baking ware you can use. However, they can end up looking pretty dingy and old after a few years of use. Make them look brand new again by using a simple salt and vinegar mixture. Simply sprinkle some salt on the damaged areas, pour some vinegar over it, and then rub it clean with a sponge.
5. Restore Mirrors
Instead of tossing away old mirrors when they get dirty and cloudy, restore them with this simple fix. Perfect for antique and old mirrors, create a special cleaning solution—dilute white vinegar with water, transfer it into a spray bottle, and spray it onto the mirror. It may take a few rounds, but before you know it your mirror will be sparkling like new.
6. Fluff Up Bath Towels
If you're having people stay at your house or even if you're just tired of scratchy bath towels, you don't have to go out and buy new ones. Luckily, there is a simple trick to get them fluffed up again. Add a cup of white vinegar to the wash cycle and then add a half cup of baking soda to the rinse cycle. The pair will remove nasty dirt and grime and get rid of pesky odors, all the while making your towels fluffy again!
7. Clean the Grout
There are a few different quick ways to clean the grout that's in between your tiles. Before you take drastic measures and remove the tiles, try either toilet bowl cleaner or a mixture of baking soda and bleach. Apply either solution to the grout and let it sit for at least 15 minutes. Scrub it a bit with a cleaning brush or toothbrush and finish off by rinsing or mopping the area with warm water.