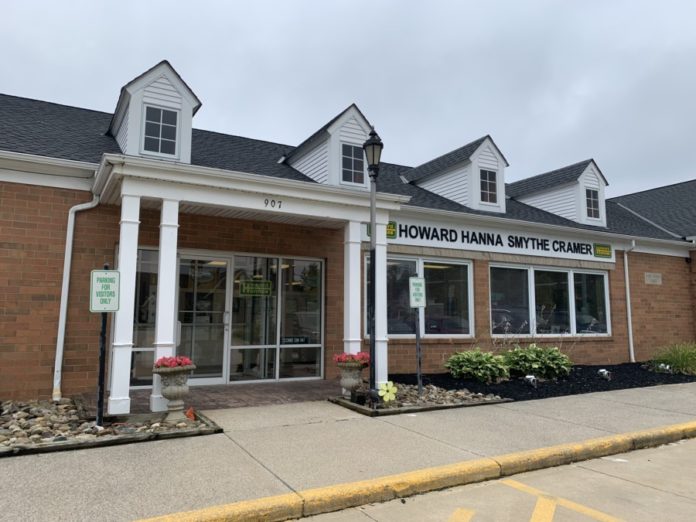 By Julie D'Aloiso
A Day on the Job is a new monthly series in where we visit a business for the day and document their typical day. This information will be of interest to people thinking about having this type of job or career, and it is a great way for the community to know more about our local businesses.
On this day, I was with Pamela Scheer, the office manager at Howard Hanna located 907 E Aurora Rd.
9:00 am Office meeting
The office meets every Tuesday. On this day, they went over:
sales and marketing tips
congratulating realtors who hit milestones
testimonials
discussed new listings
updates from Howard Hanna – in this case they discussed new paper work required
upcoming dates of interest
opportunities for extended training
Here is a video with some tid-bits of the meeting:
Realtors can work from home but Pam recommends that they come in and work from the office as much as possible. The office does not have the distractions that a home has: kids, animals, lawn mowers, etc.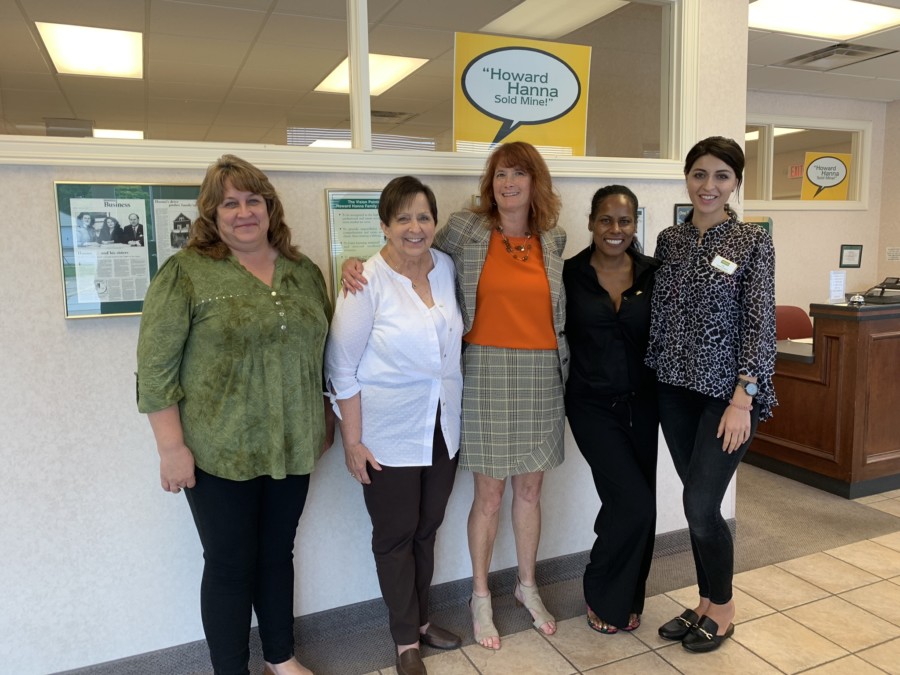 From 1:00 pm – 3:00 pm we went on a Brokers Tour.
Here are some of the properties we visited (keep in mind these homes may no longer be available):
1229 Deepwood, Macedonia priced at $269,000
250 Huntsford, Macedonia priced at $172,500
7967 Achill, Sagamore Hills priced at $389,900
On the Broker Tour some Realtors ask for comments and price opinions of the agents coming through during tour. Some agents are confident the home is properly priced.
On the tour on this day, we talked about presenting a home for an open house. How the house is shown is very important. This can be difficult if you have pets or children. Remember, once your house is on the market it is not yours any longer. Furniture needs to be moved around or eliminated. Open the curtains and show off the best that the house has to offer. See this example, in simply As an example, see the before and after pictures of a dining room after opening up the curtains and changing the table cover.
According to Pam, "typically the balance of the day can be comprised of showing clients homes (some of which could be because they saw it on tour), writing offers or meeting with sellers to list their home. Appointments with people is the key…its what we call money making activities."
In regard to presenting offers, Pam always recommends doing so in person, face to face with the seller. This spring and summer we faced many multiple offer situations where it was too difficult to meet with the seller as too many offers were on the table. But presenting in person often leads to a quicker consummation of a contract and less back & forth negotiations.
I asked Pam about the changing world of real estate. "Today most people use the internet as the place to gather information. This is precisely why Realtors are needed more than ever…to weed through all that information and help them interpret and utilize it to make the best informed decisions whether they are selling or buying a home."
She instructs realtors in her office not to pop up and run off when someone wants to see a house. Now, Realtors must keep in mind their personal safety and calmly make appointment with prospective clients.
As a manager, Pam's job is very different than when she was a realtor. Today she works 9-5 Monday through Friday. When she was a realtor, the hours were often long and defiantly not Monday through Friday. Pam often tells the Realtors in her office "Don't let your schedule rule your life. It is critical that they keep a good work/life balance." Having said that, if you are a realtor the biggest day of the week is Sunday.
Make sure you stop over at their event this Sunday!

Thank you Pam for allowing me to follow you around!
Here is her contact info:
Pamela Scheer
Sales Manager – Macedonia Office
Howard Hanna Real Estate Services
907 E. Aurora Rd.  Macedonia, OH  44056
MAIN  330-468-6833|   MOBILE  216-695-5177
EMAIL  pamelascheer@howardhanna.com