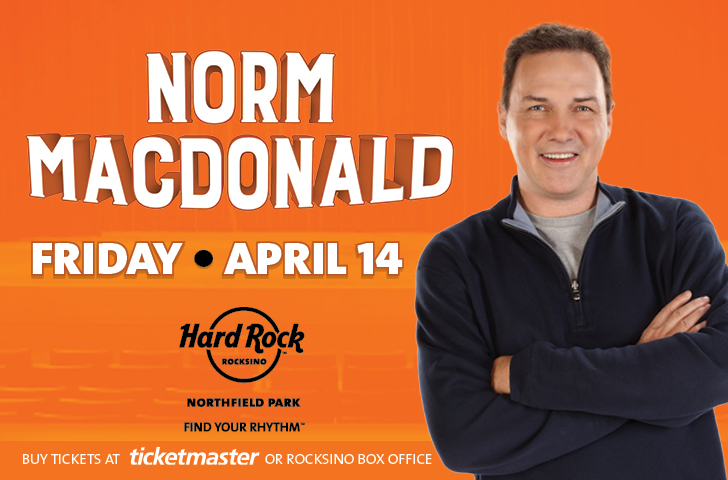 Norm Macdonald, the comedic genius behind Roseanne and Saturday Night Live, is at Hard Rock Rocksino Northfield Park April 14
By Felicia Naoum, Entertainment Reporter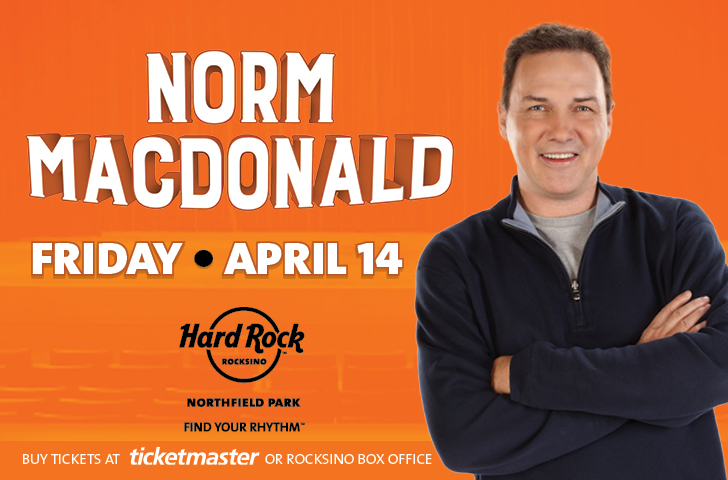 Northfield, Ohio —His roots lay in the one place that most Americans have stamped on their passport: waterfalls take over and Poutine is the best dish on your plate – Canada. Thankfully, his humor traveled far and wide to America.
Norm Macdonald was a funny guy trying to make it when he was delivering stand-up acts in Los Angeles, California back in the day. It was Roseanne Barr, the leading lady of the iconic 80s sitcom, Roseanne, who saw Norm performing stand-up in L.A.. Roseanne knew exactly what she was doing when she discovered Norm Macdonald on that humorous LA evening as she asked him to act on the Roseanne show. Norm told Roseanne, "I cannot act." Although recurring roles on popular shows such as My Name is Earl, The Middle, and Mike Tyson Mysteries to name a few, prove differently.
Roseanne couldn't leave without Norm. She offered Norm a gig on her show as a writer, and he accepted. We can credit some of the comedic genius in the Conner household to Norm Macdonald.
"She really had a good grasp on how to tell a story. She didn't like jokes – that was her big complaint… her idea was always the situation," says Norm on Roseanne. Eventually, Saturday Night Live asked Norm to be a writer so he did just that. Norm left Roseanne to write comedy sketches. "Roseanne was kind enough to let me go to SNL. I wanted to write on SNL because I liked the idea of writing sketches."
Fans love Norm on-camera and off. But Norm prefers writing over acting any day. Norm explains how SNL wanted him on-camera. "I got on-camera… I started getting people to ask me to act…it was all just a mistake…I always just liked writing," shares Norm. "If I did like acting, I'd want to write it myself. I'd always be very frustrated acting in other people's stuff because I really didn't like their writing, and often, I didn't like my acting…"
Norm's niche is writing and performing his own skits. But any and all laughs aside, Norm Macdonald is a comedian with great heart. He wants to have a good time, but he doesn't want to hurt anyone through his comedic approach. Norm cares and that says a lot.
"I go back with great regret on some of the jokes I told; one was Weekend Update (the segment Norm anchored for three years on SNL). When I did it on SNL, you read the newspaper and see a story that was so weird and do the joke," says Norm. But one particular joke was the catalyst for change in how Norm approached his comedy then on.
Norm shared that he joked about a man who was hit on the Brooklyn Bridge in New York and killed. The widow of the man called Norm after he told the joke and he never had the desire to tell such jokes again. "You forget there was people involved…a woman that was his widow phoned me and after that I never did a joke on a private citizen because I felt so bad…ever since then I've been very delicate."
People appreciate delicate and Norm is aware that there are some places he just doesn't want to go. Norm hears other comics say "nothing is off limits". But Norm says, "As time goes by, it's more like everything is off limits."
Even with limits, Norm knows how to make it work.
He further tells me, "It's just not fair to as they say "punch down"… there are a lot of things I don't understand in the world, even if it's a fair joke, it's too dangerous to make because someone might take it the wrong way, and you might cause harm."
Norm emphasizes that any harm is not deliberate and there is no malicious intent involved.
Humor is in Norm's blood; he's a comedian after all. A comedian who made the list of Comedy Central's 100 Greatest Stand-Ups of All Time. Norm still has jokes but now he turns the tables on himself.
At Norm's show you can expect a whole lot of laughs about him!
Norm follows suit of one of his favorite comedians in the business. "My favorite standup is Rodney Dangerfield – everything is directed at him. I find that much funnier. I try to keep it aimed at myself so no one gets hurt."
Norm is selfless. He would rather make the laughs about him and spare the hurt feelings of others.
"It just becomes more and more personal. I find if you just talk about yourself, it turns out everyone is pretty much the same."
That sounds about right to me. We're all the same. We all have good days and bad days and thankfully we have talented comedians like Norm Macdonald to make us feel better about them. Norm wants to make you laugh about all the good and the bad. And don't worry, he'll keep the jokes on him and the audience happy.
Isn't there a human connection this way? A relatability factor if you will.
Check out Norm at Hard Rock Rocksino Northfield Park on April 14.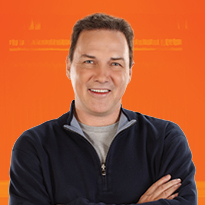 Save
Save
Save