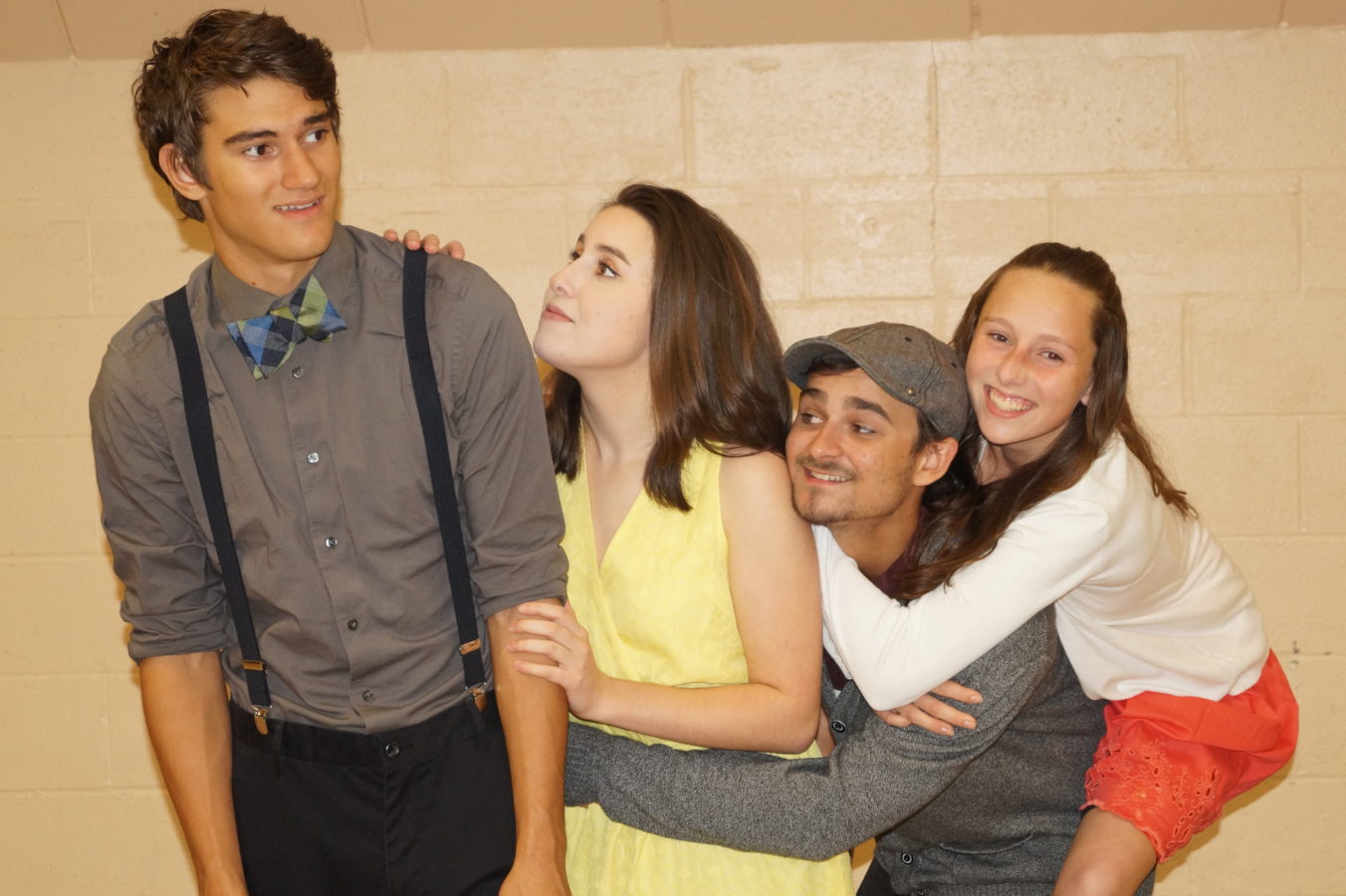 By Mckenzie Allen
This weekend, the Nordonia Hills High School Drama Department is performing it's rendition of A Midsummer Night's Dream by William Shakespeare. This play follows the events around the marriage of Theseus and Hippolyta, in a comedic format.
While the "olde English" can be challenging to keep up with, it is humorous because of the way the actor's exaggerate and "over-act", stated Kayleigh Wisniewski, who plays Helena, the crazy ex-girlfriend of Demetrius.
A Shakespearean play is somewhat of a new concept for the NHS Drama Department. The director, Chris Simmons, explained how the department has not done a Shakespeare play in the approximately 20 years he has been there. He claims that the reason for choosing A Midsummer Night's Dream is because it is, "(a) More famous play of Shakespeare's and a funny one," He believes that the audience will be able to understand this one more easily, also.
While some people may not understand or even like Shakespeare's work, there are people who do, and some of those people are actors in the play. Nicky Ditzen portrays Peter Quince, a playwright. She expresses her interest in Shakespeare and says how she "reads Shakespeare in her free time," because she genuinely likes the "complex stuff that you have to read over a couple of times to understand it."
Another actor of about a year, Brad Zinn, who plays Oberon, King of the Fairies, enjoys being a part of the play even though it is "challenging," and that you can't "make things up because of the language of the times." He states that the hardest part of doing the play compared to the musical is how "It is all speaking parts, there is no melody to rely on."
There are some big differences from the spring musical to the fall play. One being the amount of time the actors are given to practice and rehearse previous to the actual show. They only have between 4-5 weeks to prepare. Director Chris Simmons states how he enjoys the "difference of scenes from the spring musical to the fall play," he also enjoys "seeing the new faces of freshman and the different crowd of people who watch and perform."
The different concept about this show that most people might not be familiar with is the idea of the "round". Instead of being seated in the full auditorium, the audience will be seated directly on the stage, right up close to the actors. The reason for this is because of how interactive this show is, and how small of a cast it is, unlike the musical. There is only about 100 seats per show, so reserve your seats soon by going to www.nordoniadrama.com. First performance is tonight!
Photos sent via Chris Simmons