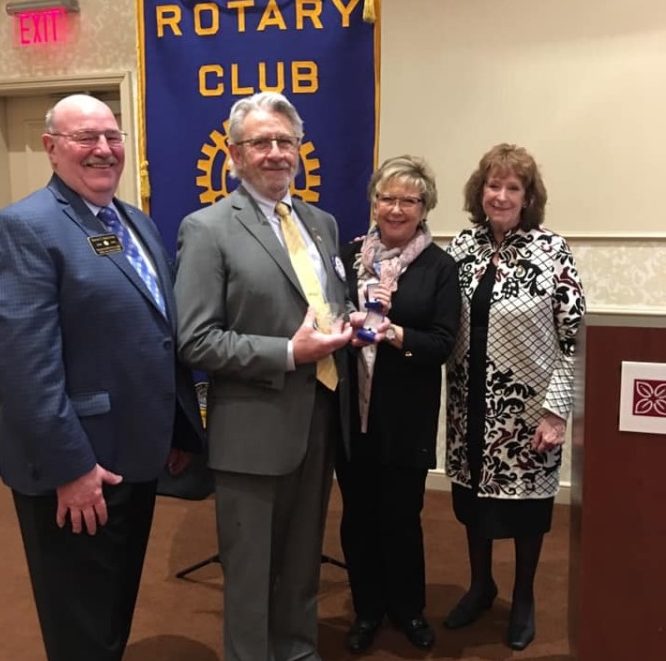 By Julie D'Aloiso
There will be a new Rotary president July 1st of this year – John Bosco.
I asked John what are his goals? And he replied: "To increase membership by becoming more visible in the community. To seek out ways the Club can help those in need. To diversify membership to include more minorities, women and younger adults. We want to become a vibrant club by increasing our public image, increase our membership and boost our member's participation and attendance. I would like to see changes so that we become more innovative and flexible while maintaining our values of service, global reach, community, fun and friendship."
He is currently working diligently to understand the needs and desires of the members of the Rotary Club of Nordonia Hills. In addition, he is seeking the endorsement and support of community leaders to help foster those needs by identifying and accessing local resources available.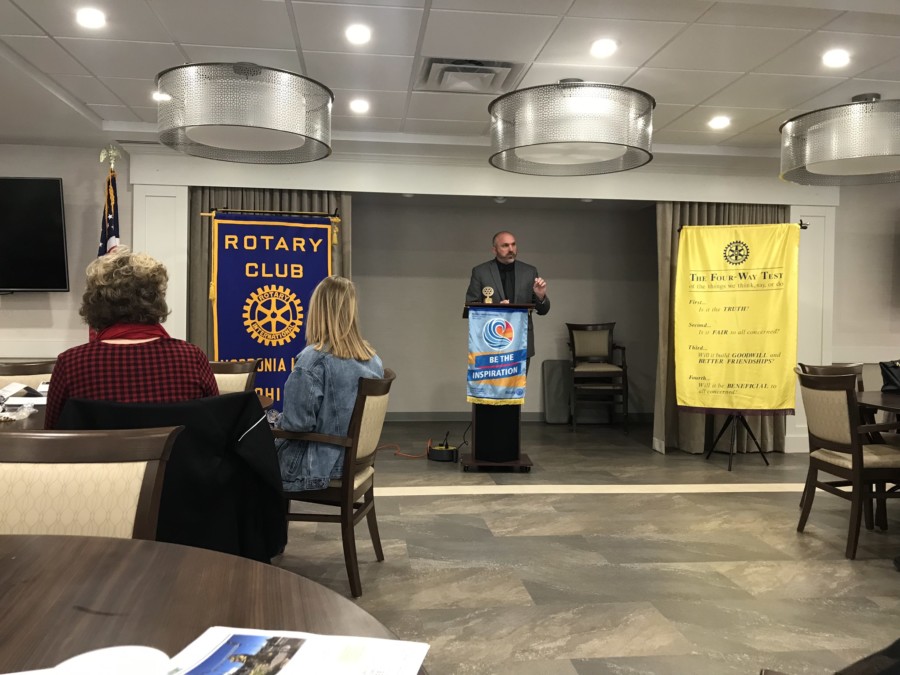 Rotary is evolving to change with the times. It no longer requires a Club to have weekly meetings. It is now acceptable to only have 2 per month vs. weekly. Those decisions are up to the individual Club to decide. Attendance at meetings is no longer the main priority.
If anyone is interested in joining, they are looking for people that are passionate about a cause or project. The local Rotary Club can help by having its members raise funds and assist in implementing the goals.  Rotary is a great way to meet community leaders. It is so beneficial to have regular meetings lunch with like-minded people who are passionate about their causes.
They do have some upcoming events besides their regular meetings. Their Club's annual installation of officers will be on Tuesday June 25th at American House in Macedonia. Rotary leaders from District 6630 (Northeast Ohio) will be present to induct the new officers. The Rotarian of the year will be announced and honored as well.
On July 17th the District will attend the Cleveland Indians Game which will include a
pre-game parade of Rotarians walking on the field and also includes a meal in the Terrace Club. All funds raised will go to the Rotary Foundation to continue to help eradicate Polio.
When asked about their current projects, John said:  "They have reached out to the Nordonia Hills Veterans Memorial committee and will seek a grant from The Rotary Foundation to help with funding for a picnic table and bench. The Club will also continue to support the current efforts and ongoing needs to end Human Trafficking. "
On April 30th, the Rotary celebrated their 40-year anniversary at the Hilton Garden Inn in Twinsburg.
The Rotary Club was founded on April 16, 1979 by a small group of 15 men sponsored by the Rotary Club of Bedford. The mission of all Rotary Clubs is "Service Above Self" through local, national and international projects and programs. Currently, there are over 12,300 clubs in 133 countries worldwide.
The Rotary Club of Nordonia Hills has been very active in the Nordonia Hills area with numerous projects that benefit the schools, community, other non-profit organizations and the general community. Some of these projects are the annual Safety Town Program including the construction of a permanent Safety Town facility at Rushwood Elementary School (click for related article)l; Awarding two scholarships annually to graduating high school seniors; Holiday Baskets to local families; Recognizing Students of the Month from Nordonia High School and Middle School and Cuyahoga Valley Career Center. The Club also raised money for a Rotary matching grant to build two solar bore wells in two villages in Nigeria in 2018 and to assist the Rehab Ministry Program of Akron to fight Human Trafficking in Summit County.
To find out more about the Rotary Club of Nordonia Hills and its programs please contact Bill Klingenberg at 216-440-0265 or visit their website www.nordoniahillsrotary.org