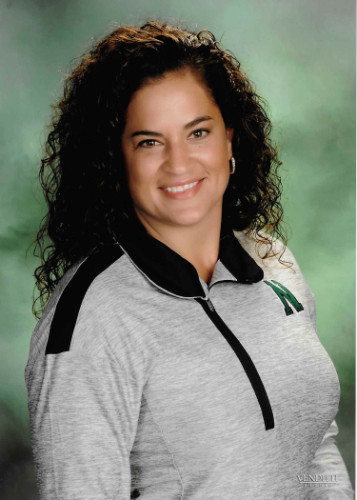 By Victor Milani
First Amie, give us a brief background in your growing up, college, etc.
I grew up in a very small, rural town called Jewett, Ohio. I graduated with 62 people in my class from Jewett-Scio High School in Harrison County, southeastern Ohio near the West Virginia panhandle. I played outside every day. I played just about every sport and got involved in my school. I played baseball with the boys, tackle football, volleyball, track, was president of my class, president of the Spanish club, played trumpet in the band, and through all that I found time to focus on the sport that I set a goal to earn a full scholarship in, which was basketball. I truly believe my best sport was baseball, in which I was the MVP in the entire league of all boys. Unfortunately back in the 90s, in a small town, fastpitch softball was not an option for me so I went to track in which I excelled and became a state champion in the high jump and regional qualifier in the discus, long jump, and shot put. I was recruited by several colleges to play basketball. I chose the University of Akron because it was close enough to my family and I received a full scholarship and had the opportunity to play as a freshman. I played basketball from 1994 to 1998 and earned a degree in Physical Education. I later went back to the University of Akron and earned a Master's Degree in coaching and sports science.
Were you athletically inclined as a youth, and if so, when did you begin participating in athletics and what sports?
I have baby pictures holding a basketball. I was encouraged to play sports and inspired by my father and uncles and my very athletic mother who at the time was a cheerleader because back then in the 70's (pre-Title IX), females participating in sports was not really a favorable option for her. Sports became my life whether it was football, baseball, basketball, softball, running track, or volleyball. I loved them all and from a very young age and set a goal at a young age to playing basketball at the collegiate level. Back then, professional women's basketball did not exist. I grew up watching Michael Jordan and emulating his play. Sports were my true passion and I wanted to do that for the rest of my life.
Did your parents support you in your athletic endeavors?
My parents supported me more than you could imagine in my athletic endeavors. My father coached me in peewee and Little League baseball. He also coached me in basketball until I went to college. My mom and dad put a court behind our house and even put lights on it so I could practice basketball once I returned home from all of my other activities. I cannot remember a youth, high school, or college game that my parents and even my grandparents did not attend.
What led you and your husband to settle down in the Nordonia area?
My husband, Eric, and I were both student athletes at The University of Akron. I played basketball there from 1994 to 1998. He played both baseball and football there from 1995 to 1998, when he signed a free agent contract with the Montreal Expos. We began dating in 2002 after his professional baseball career ended due to injury. We got married just over 10 years ago in 2006. Because I had a teaching and coaching position in the Nordonia Hills City School District, we chose to live in this school district beginning in the year 2009. My husband, Eric, has coached at the collegiate level in the area including Lake Erie College and Oberlin College. He also became a coach in the Baltimore Orioles organization from 2010 to 2013 where he made it all the way up to the AAA level in Norfolk, Virginia. Since then he has decided to be home more with his family and has started the Midwest Ironbirds travel baseball organization. I enjoy living in the community that I teach and also appreciate the short commute.
What was the first year of being employed by the Nordonia Hills Schools system, and what title did you hold?
In 2002, I was a long-term substitute teacher for the district and also got my first coaching job as the assistant softball coach under Ted Edmond. In 2003, I was blessed to be in the right place at the right time as two job openings came up: The elementary physical education teacher at Rushwood Elementary and also the Nordonia head girls varsity basketball coach. For a while, I coached all three seasons: Head basketball coach, assistant varsity softball coach, and head golf coach. In fact I began the girls golf program at Nordonia High School in 2004. Starting the golf program for Nordonia was very rewarding to me as it offered an opportunity to many females to have another sport to be able to participate in.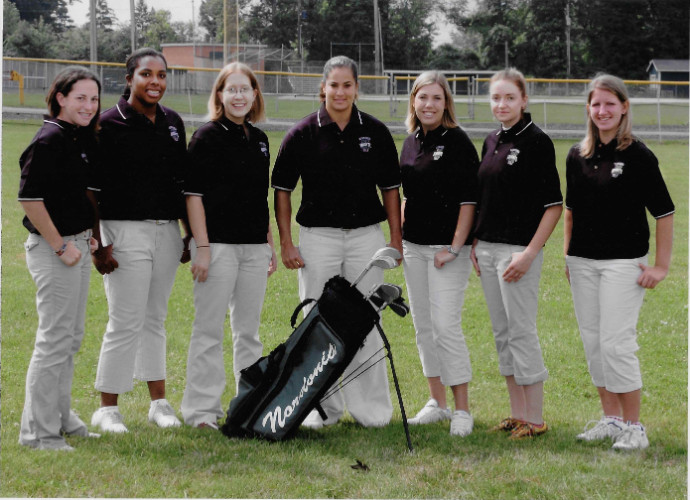 You were a very successful basketball coach at Nordonia. What year, and why did you decide to coach softball?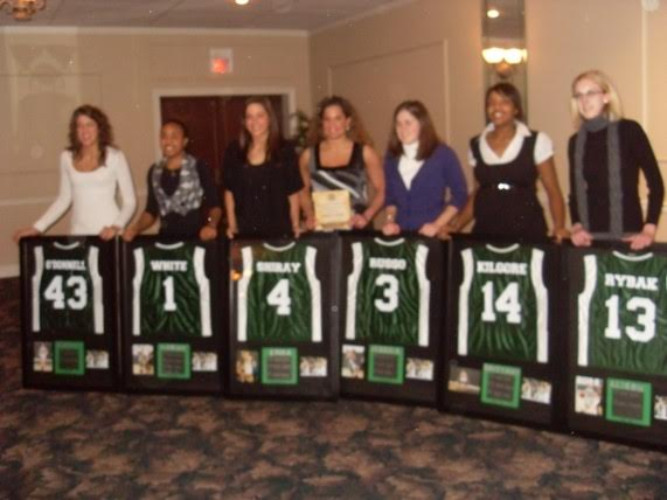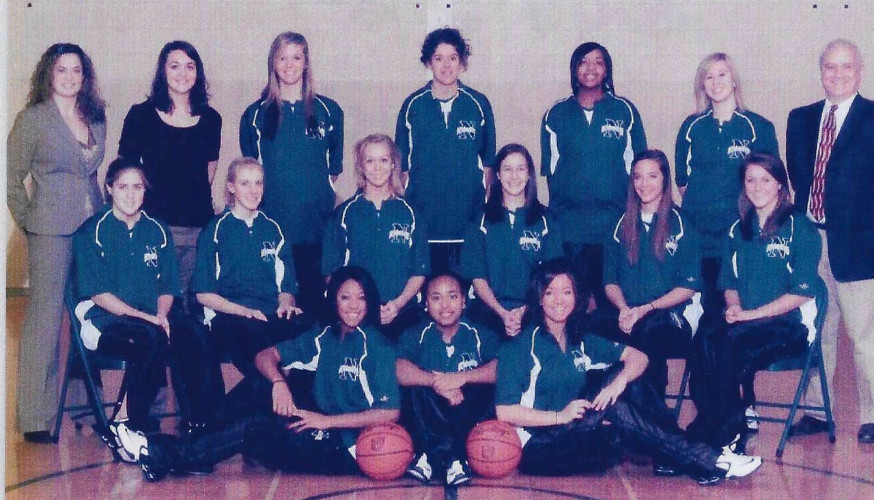 I was the head varsity basketball coach at Nordonia HS from 2003 to 2009. In 2009, I finished the season out coaching and being pregnant with my first daughter. I announced my resignation as soon as the season was completed because I wanted to focus my attention on starting a family with my husband. From there I took a hiatus from coaching until the year 2014, when the softball program was looking for a varsity assistant coach. At that time my daughters were three and five years old. I wasn't sure if I should come back into coaching so soon but because I care so much about female athletics, I did return as the varsity assistant softball coach. It's hard to be in the high school for me and not coach and I knew that the team needed someone and I really enjoyed coaching softball in the past so even though I had an army of babysitters with my daughters being so young and my husband being out of town coaching with the Baltimore Orioles organization, I still accepted the position. Once the varsity head coaching position opened up in 2015, my biggest influence and motivation in seeking that position was my husband, who has mentored me along the way and I credit much of my success at leading the softball program to him.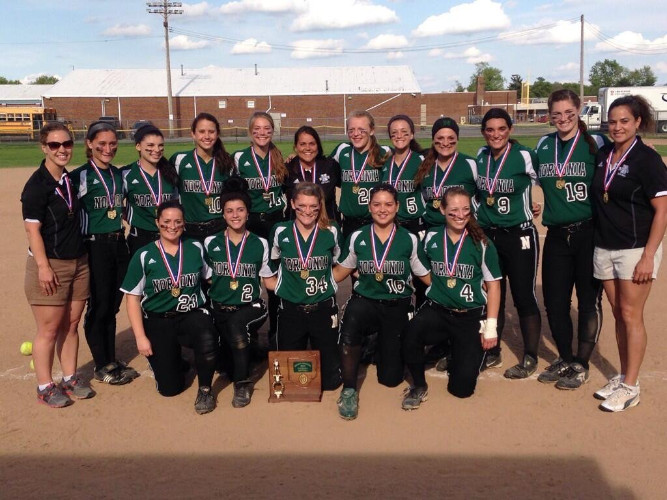 What titles and awards did your basketball teams garner under your tutelage?
I can tell you it was a rough start from the beginning of me taking over the girls basketball program at Nordonia High School. There was very little work done in the off-season including no such thing as open gyms and there was no winning culture. My first season was a struggle with us competing in the Western Reserve Conference. We went 4-16. I have to say that turning the girls basketball program around took years off my life, but it was a very rewarding experience to see the progress happen before my eyes. In 2007, we upset Maple Heights with a buzzer beater by Alyssa DiOrio to become sectional champions and make it to the district semifinal game which was the first in many years for the basketball program. In 2009, my last year of coaching before I took a break to start a family, we broke the school win record at that time, with a record of 16-4 and also became the school's first conference champion since 1978.
How many of those ladies went on to college on a scholarship under your coaching?
In basketball, I had a few players go on to play at the collegiate level. To me that, is one of the greatest gifts I can give my players is the opportunity to play after high school. With me being a former Division I collegiate athlete, I can say that changed my life for the better and opened so many doors for me in addition to meeting my future best friends and even my husband. The first player that signed to play college basketball under my guidance was Chaz Jastes, a 2005 NHS graduate. She ended up earning a full scholarship to Columbus State University. Beth Andrasik, a 2007 graduate, played both basketball and softball at Case Western University. Beth also ended up being the starting quarterback for the women's professional football team, the Cleveland Fusion. Mariah White, a 2009 graduate, signed to play at Barton College, a Division II college in North Carolina. She has since gone on to become a first-lieutenant in the Army. Brittany Kilgore, another 2009 graduate, signed to play basketball at Mount Union College and had a very successful career. She did not even begin to play basketball until her eighth-grade season. She is one of the greatest success stories of someone who I had developed to be able to make it at the college level. I coached Danielle Zuercher up until her junior year when I resigned in 2009. She signed to play Division II basketball at Armstrong Atlantic University in Savannah, Georgia. One of my long-time assistants and good friends, Coach Gary Tipton took over once I resigned and also helped her accomplish this goal.
You were the head softball coach for nearly three years. What titles did your teams garner, and how many of those ladies went on to attain scholarships from softball?
I returned to coaching from my hiatus of starting a family in the year 2014 as the varsity assistant coach under Tricia Poszgai. After her one year of being the head varsity coach, she resigned to take on an administrative position at North Royalton. From there I put my name in the hat to become the next head coach for the program and was honored with the title. I committed my heart and soul to the Nordonia softball program upon assuming the head-coaching position, just as I did as the head varsity basketball coach before starting a family. Not only did I commit to providing opportunities for players to develop their skills year-round, but also committed to developing the youth through summer camps and winter clinics and also creating a family atmosphere by including alumni that had played for years prior. During my time at Nordonia as a head varsity coach, I can proudly say my team came out with the best record in school history with an overall head coaching record of 41-20. In 2015, we won the school's first ever conference championship. Our 2015 and 2016 teams won back to back district championships and appearances in the regional semifinals, which means we were the top 16 teams in the state of Ohio-Division I. There were no individual or team records kept before I took over the program, so I spent countless hours researching past years and establishing records. We now know who owns the school record in each category and team records as well. My teams were able to set most of the current records both team and individual.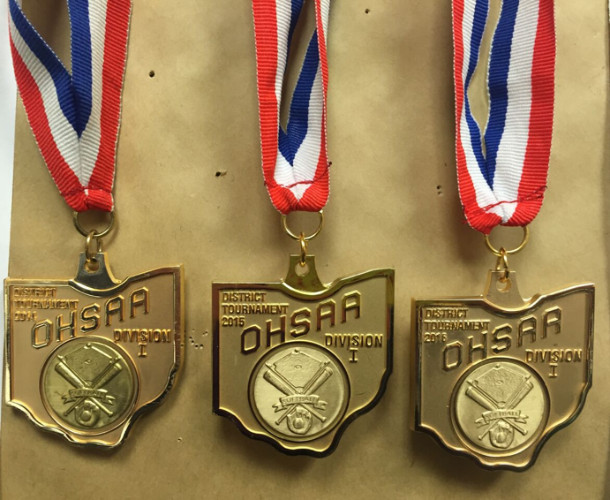 Pictured below are three camps offered this past summer where the entire coaching staff and most of the high school players were there to teach and serve as role models to young future softball players of Nordonia
Two of my players signed to play college softball: Jolene Teller and Madi Filakosky. Jolene Teller, a 2016 graduate, was awarded a scholarship at Mercyhurst University. I began coaching as her assistant during her sophomore year where she saw limited playing time. During Jolene's junior year, I was her head coach where she batted at just under .300. Her senior year, she hit .500 and became the school's first-ever All-Ohioan in softball, as she was honored with Honorable Mention All-Ohio honors. She is one player who truly bought into our system and her hard work payed off. Madi Filakosky, a 2017 graduate, signed to play at Cuyahoga Community College. I have a special connection with Madi because she was a Freshmen the year I came back to coaching as the varsity assistant and she was called up to varsity that year, so I spent four years coaching and mentoring her. She was my captain during my final year of coaching.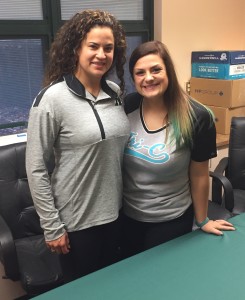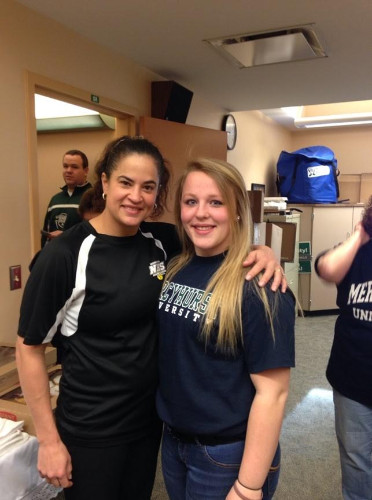 Was it difficult to juggle coaching, and being a mom to two young daughters?
I have to admit the time that I sacrificed being away from my daughters and husband and even extended family and friends was extremely difficult. When I first came back to coaching, my daughters were only three and five years old. I was unable to pick my daughter up from school or be with them to play after school. On game nights, I often would not make it home until they were already asleep. So yes, the sacrifice was very significant, but at the time I felt it was worth it because of what I was giving to the female athletes of the Nordonia softball program. I now plan to help my own daughters as they participate in sports at the youth level. I'm really looking forward to that and think it will be a lot of fun.
Before I took over, this program had absolutely nothing. The girls have new apparel to feel a sense of pride. There was very limited equipment. I work very hard to bring money into the program to be able to provide these things for the players. Here's a picture of the 2017 wingding night at Scoreboards. We raise $5900 for the program which went toward the permanent outfield fence that was not provided to us by the school district but was to the boys as part of their new field.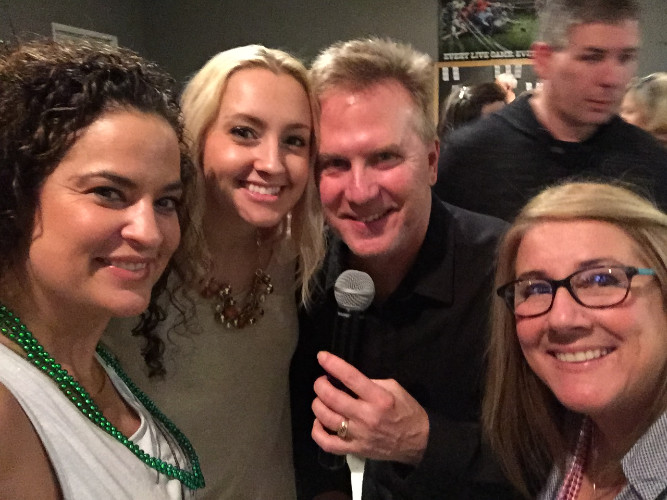 What are your top five coaching moments while at Nordonia?


1. Winning the district championship last year in 2016 after losing Hannah Stroe, one of the best pitchers in Northeast Ohio, and having a sophomore pitcher, Rachel Cornett, lead us on the mound.




2. Winning the first conference championship in Nordonia fastpitch softball history in 2015 and having the best record in school history.




3. Winning the school's first ever conference championship in girls basketball in my last season of coaching basketball in 2009.




4. Taking the 2007 basketball team to the districts by upsetting a higher seeded team win Alyssa DiOrio made a buzzer beater to win the game.




5. I also hold much pride in what I left for the Nordonia softball program as far as a state of the art outdoor batting cage down the right-field line of the new Memorial Field across from the high school as well as a permanent outfield fence that will be enjoyed by softball players in this district for many years to come. Those two additions to the new facility were not provided by the district, but were fundraised and organized by myself, the parents of the 2015, 2016, and 2017 players as well as some financial assistance from the athletic boosters.
Coach Cormell led the fundraising and construction for two major projects at the new Memorial Softball Field: an outdoor batting cage and a permanent outfield fence.
If there was one or two student athletes that were over achievers, who would they be?
As far as softball goes, the answer is 100% Jolene Teller. She methodically put in the reps day in and day out and often stayed after practice for extra work to reach her goals. She is truly a hard worker that was not entitled, was accountable, and persevered. She even attended some practices this year as a freshman in college over her break to continue to get the reps she needed to be successful. She's now a starter as a freshman playing short stop at Mercyhurst and recently had a grand slam. Jolene was named as Mercyhurst University's athlete of the year, and that includes male and female athletes participating in all sports there. She's a true team player and I'm so happy to see her be successful at the next level.
Another athlete who went above and beyond in both basketball and softball for Nordonia High School was Holly Groff, another graduate of 2016, who I have known since she was five years old when I began teaching at Rushwood Elementary and had her as a student in kindergarten. She broke many records in both basketball and softball and is now representing us very well at the collegiate level at Malone University. She was recruited to play basketball there but now has been asked to join the softball team which she is very well capable of contributing at the division II collegiate level. Holly is another student – athlete who gave her all at the high school level, and was not afraid of the hard work it requires to have such success.
You face several physical/medical challenges currently. Did they play a role in your decision to leave the team after four games this year?
I have been facing many years of chronic pain in my hips and knees but mostly in my right hip began around the time I turned 30 years old. I am now 40 years old. I continued coaching and working out through the pain. Once I resigned, I finally took the time to see an orthopedic doctor who showed me that my hips are not structurally correct due to being born breech and due to the wear and tear over the years as an athlete, physical education teacher, and a coach, I have damage to my labrum and arthritis. I have not taken that time for myself due to my sacrifice of coaching over the years, but I will be soon, more than likely getting a double hip replacement surgery sometime this winter.
What parting statement would you like to make concerning your years at Nordonia, and your departure from coaching?
Coaching female athletics at Nordonia since the year 2002 has given me great rewards and life lessons. It has been a pleasure to positively impact many of the athletes I coached over the years. Most of the female student-athletes that I have coached over the years would say that I was a very passionate, competitive coach that pushed them to reach their potential and did not put up with excuses, lack of commitment, unaccountability, or entitlement. My players knew that I cared about them and therefore, most could handle my intensity level and expectations to work hard and strive for success. I enjoy a friendship with many alumni that are now mothers themselves and very successful adults in the workforce today. I absolutely love what I do at the high school as a physical educationteacher for this district. I have a passion for teaching sports, games, and fitness and encouraging a lifelong pursuit of activity and wellness for my students. I feel high school sports has become very different in recent years. High school coaches are not seen as mentors anymore, but as the enemy or the reason a player fails. High school coaching is a thankless job and it became less and less worth the time away from my family. Then you take into account my health and the look in my daughters eyes, wanting my time and attention and my resignation was a decision that became my only option. Walking away from a program that I put my heart and soul into, that was doing great things and on the rise; that was tough. I had plans to keep pushing this program forward and making it really special to be a part of. I would only hope that they find someone as committed as I was to keep this program moving forward. I have missed out on a lot of time from my husband and 5 and 7 year old daughters and now, I get to make up much lost time with my family.
Nordonia Hills.News thanks your for your honesty, and integrity throughout the years. Good luck in all your future endeavors!!
I'd like to thank Nordonia Hills News for their great reporting of area news to the community. It is much appreciated!
---
Good times with the 2017 JV and Varsity Softball Teams
Coach Cormell started a tradition of an annual Easter Egg Hunt for the players of the Nordonia softball program.
Coach Cormell started a pen pal program in which basketball players wrote back and forth with an elementary class in the district who then attended their pen pal's game. Pictured here is Ashley Puscian with Mrs. Stanley's Kindergarten class from Ledgeview Elementary.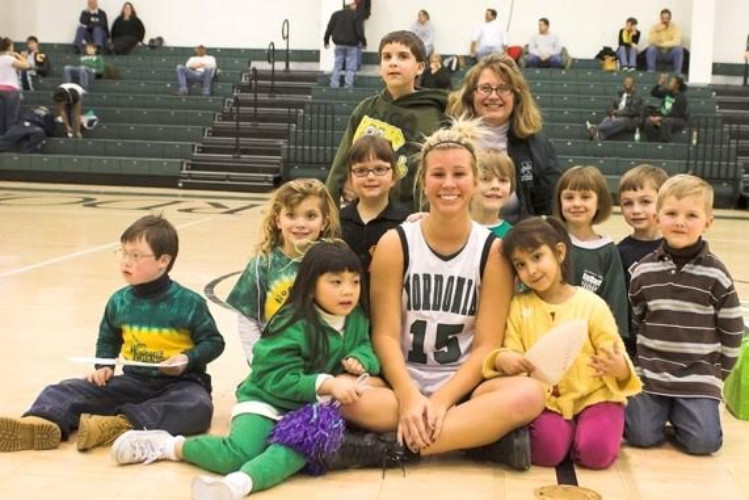 Prom Chaperone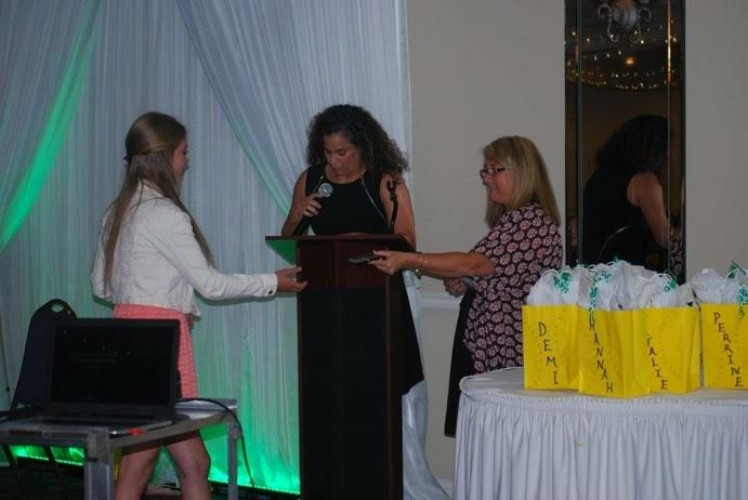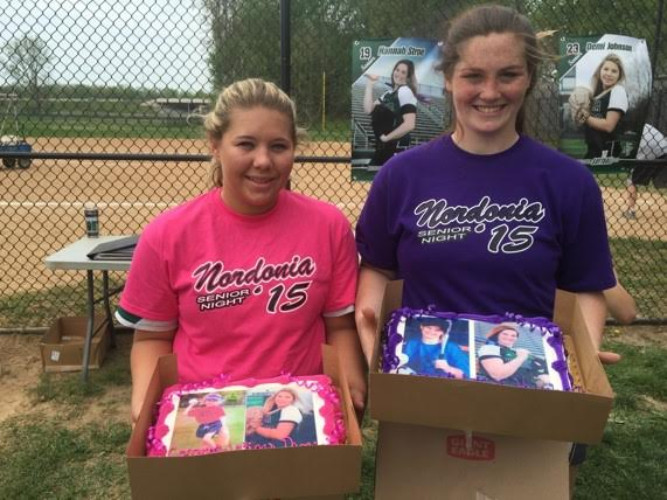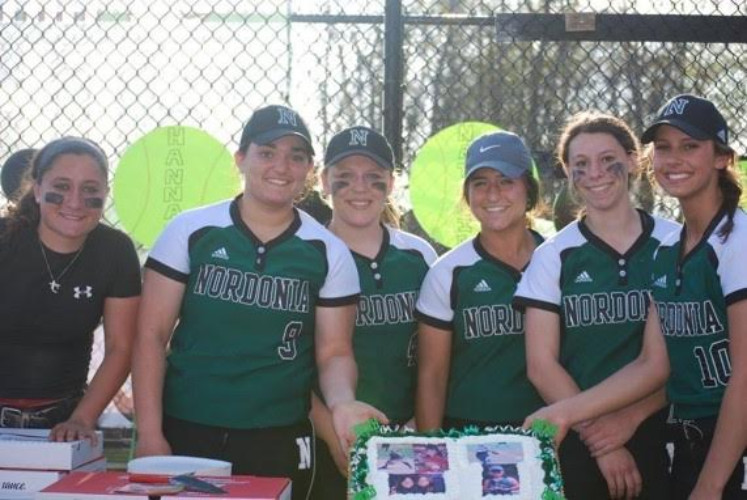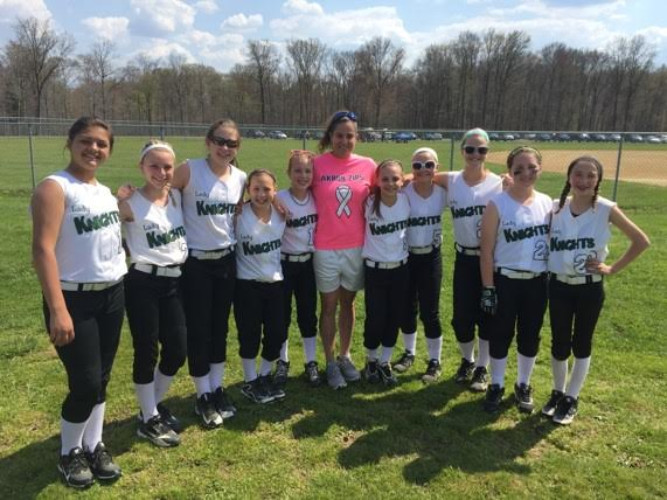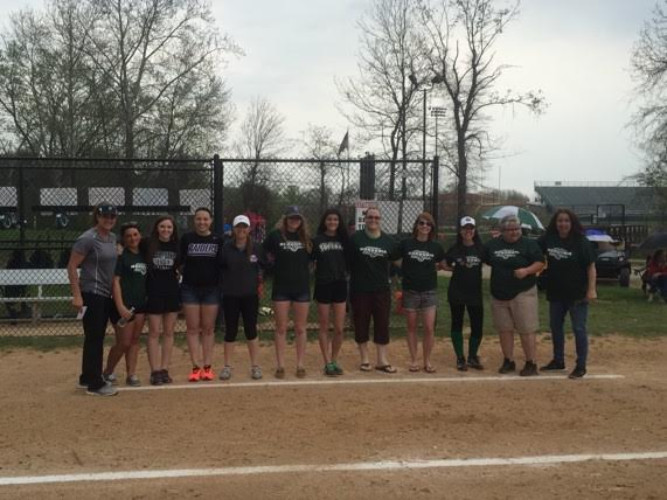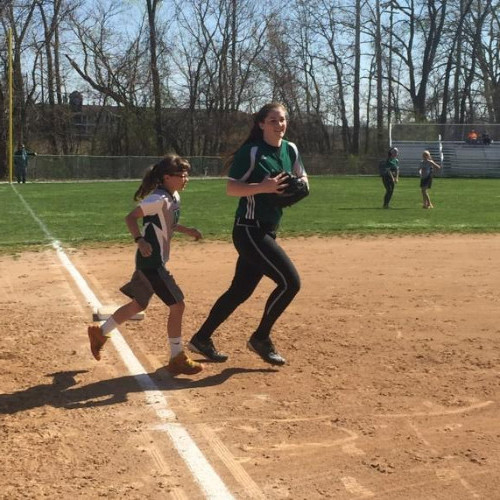 Meet the Team preseason parent rules meeting where players were provided with a pizza dinner as Coach Cormell discussed team rules.
Coach Cormell selected six players from the program, three seniors and three juniors who have demonstrated leadership to attend a very inspirational leadership conference at Ashland University. Pictured here are Madi Filakosky, Rachel Vickers, Skylar Dean, Rachel Cornett, Hannah Ours, Kayla Buck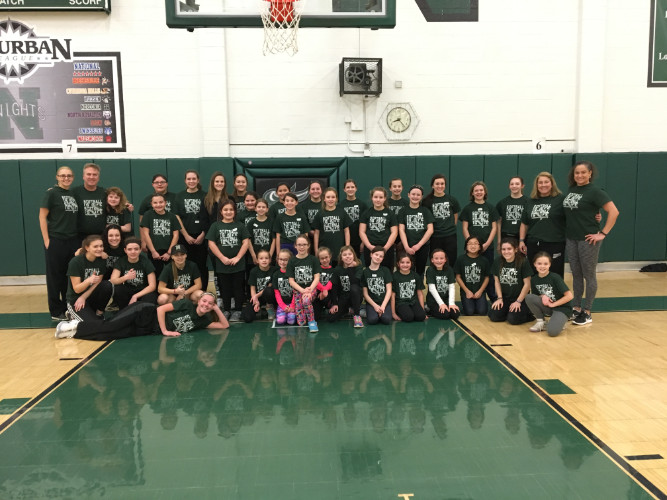 Coach Cormell designed the new Adidas uniforms that the varsity team wore this past season. Pictured here is Skylar Dean, 2017 graduate.
Coach Cormell with her daughters over the past few years while coaching for the Nordonia High School softball program, from 2014-2017.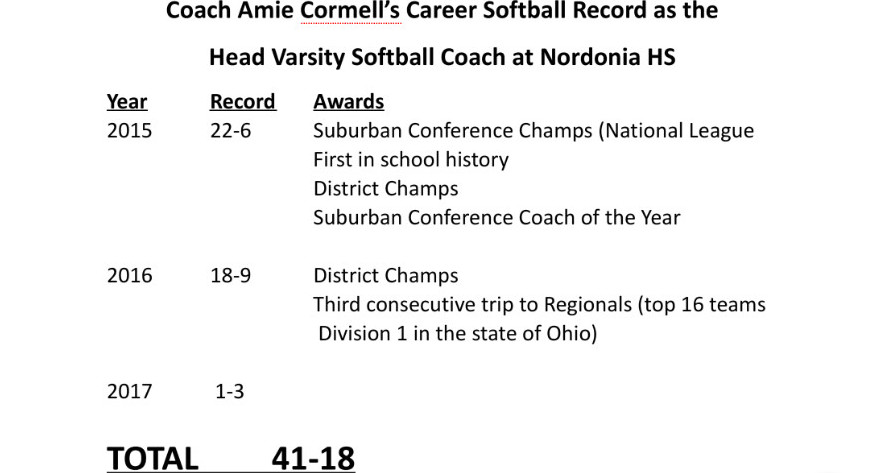 Save
Save
Save
Save
Save
Save
Save
Save
Save
Save
Save
Save
Save
Save
Save
Save
Save
Save
Save
Save
Save
Save
Save
Save
Save
Save
Save
Save
Save
Save