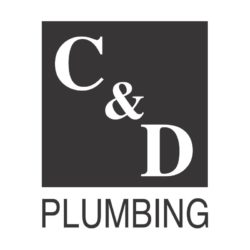 Chris Walerski owner of C & D Plumbing, talks about Plumbing.
He covers some tips that could save you time and money and some real stories about actual items that had to be retreived from the plumbing.
Click the green play button to listen!
Website: http://cd-plumbing.com/
Call 1.216.703.7007
Email your questions to cw82267@yahoo.com and we might use your question in the next show.
I invite you to choose C&D Plumbing for your next project. You will be pleased with the results and impressed with our commitment to customer service—our respect for you, your property, and your project timelines.
At C&D Plumbing, we recommend the best materials for your budget and ensure that our work meets industry standards and building codes set forth by the State of Ohio. Our work will pass inspection.
I have been a professional plumber since 1994. I have worked on and managed a wide variety of projects in commercial, residential, and industrial settings. I understand that each project has its unique set of circumstances and needs, and I bring to each job an ability to analyze problems, visualize solutions, communicate options to my customers, and achieve desired outcomes with attention to detail.
Chris Walerski