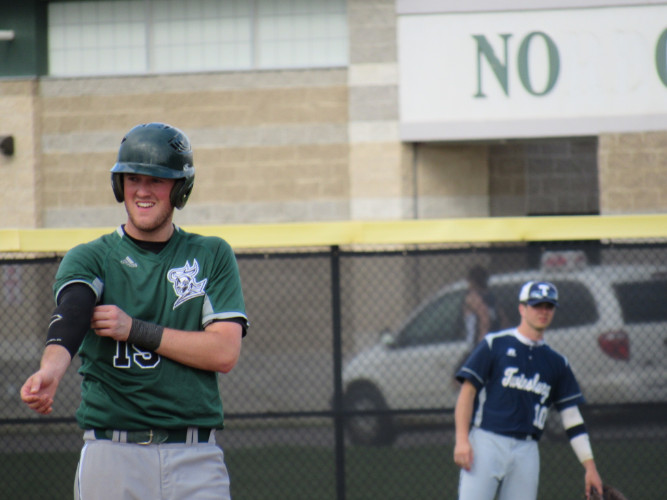 By Chris Ramos
The rival Twinsburg Tigers walk away as the victors today, as they hand a home game loss to the Knights, 4-3. The Knights were in control for most of the game, up 3-0 until the fifth inning. The Tigers rallied triumphantly, as the Knights weren't able to capitalize on their opportunities. It was a rough day at bat for the Knights, as defensive lapses also proved costly.
Nordonia scored three runs on RBI singles by Luke Alders (Sr.), Daniel Heiser (Sr.) and Mason Mimms (Jr.).
Daniel Heiser took the loss for Nordonia. He went five innings, giving up three earned runs, surrendering seven hits, and striking out three.
Seniors Trey Crockett and Luke Alders were the only Knights who collected multiple hits, each collecting two. Luke Alders went 2- for -3 at the plate to lead the Knights.
With today's loss, Nordonia is now 11-5 overall, 6-2 within the conference. The Knights will look to avenge their loss today as they are away at Twinsburg tomorrow. First pitch is @ 4:30pm.
Go Knights!
Photos by Chris Ramos