Chiefs, Present and Past:
Photo below shows (Left to Right) Current Macedonia Fire Chief Tim Black and former Northfield Center Fire Department Chiefs; Frank Risko, Dennis Potter and Chuck Pickering.
All four Chiefs rode in and on the NCFD's old Pirsch fire engine that led the procession.
PHOTO BY: PAUL G. BUESCHER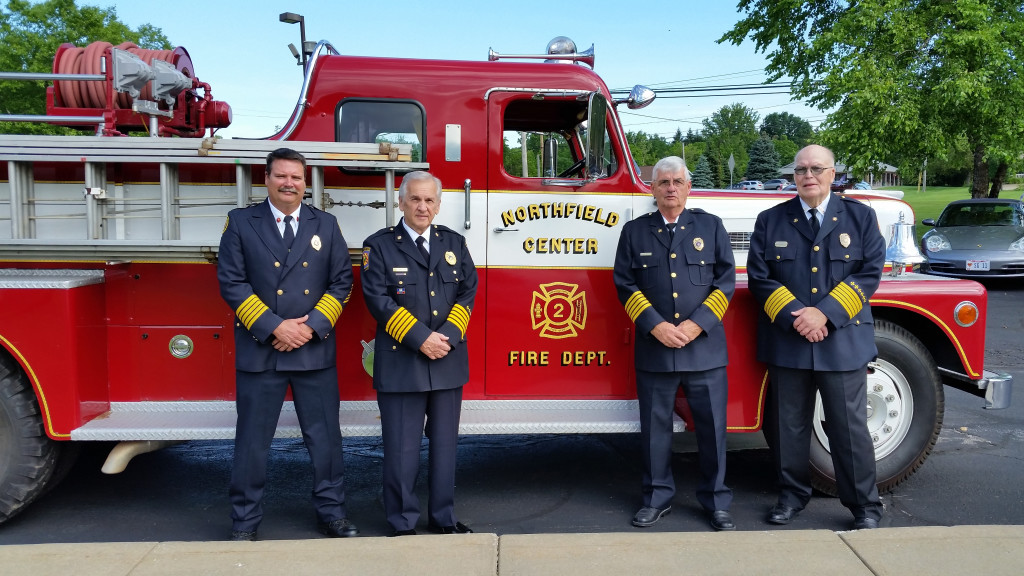 The photo below shows members of the Macedonia Fire Department saluting Brent Sommer's funeral procession as it passed the Northfield Center Safety Building.
PHOTO BY: PAUL G. BUESCHER
Save