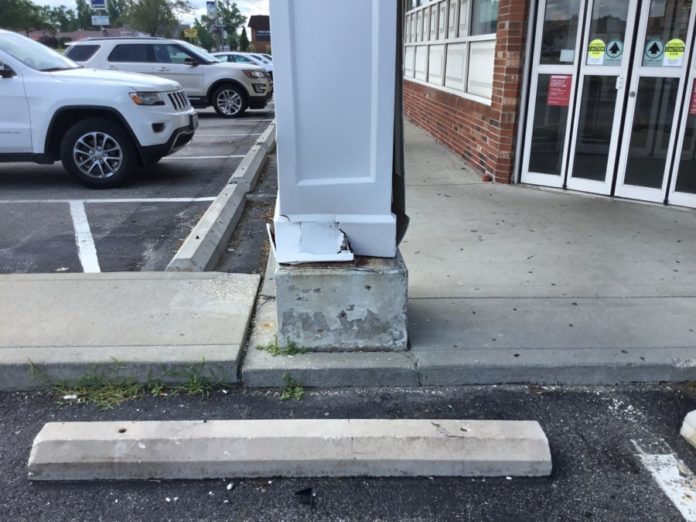 On Wednesday July 24 at 11:02am, a vehicle struck the CVS on Rt 8 in Northfield Village.
The 68 year old female driver was trying to park when she hit the wrong pedal and ran her car into the pillar in front of the building.  The driver was not injured.
This building is a target for cars since this has happened at least four times in the last few years.