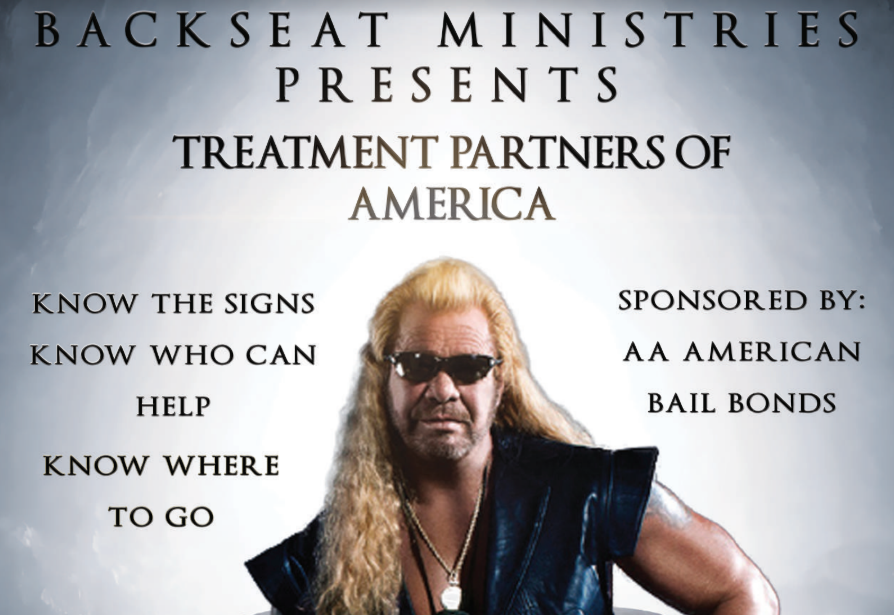 Scott Frankel-CEO of Treatment Partners of America (TPA) is proud to announce the new relationship between TPA and Duane "Dog" Chapman. TPA has worked with the courts and bail industry for over 3 years and has now developed a special program for those who have been incarcerated, or those who may be facing charges that could lead to substantial consequences.
Scott Frankel states-"We have worked with lawyers, court representatives, and judges to provide a safe and effective program to rehabilitate those suffering from addiction". These individuals have made bad, and often, dangerous decisions that result in a significant financial cost to society, their families and themselves.  The Program at TPA focuses on the needs of each individual and the core issues surrounding their addiction.
Dog has been known for years as a bounty hunter. Along with his wife Beth and others in the Chapman family, Dog has been on TV, in our communities and traveling around the country building a reputation as a hard-nosed hunter with a heart of gold. He has shown everyone that it is not only possible but necessary, for compassion to be a part of the bail industry. We have watched him engage in his "Back Seat Ministries" as he changed lives and offered hope to those whose lives have been affected by addiction.
Teaming up with TPA, Dog is looking forward to helping addicts nationwide find the help they so desperately need. Dog brings his dynamic style and faith to everyone he meets and now has a direct line through TPA to offer unmatched professional addiction treatment.
TPA and Dog the Bounty Hunter are both willing to think outside the box and bring a breath of fresh air to both the bail industry and the treatment industry. Sharing a combined belief that every addict has the potential for change when given the right opportunity, makes this team exciting in its future path and essential if recovery is to succeed.
Treatment Partners of America-6909 SW 18th Street,Boca Raton, FL,33433 USA