Stamp Out Hunger Food Drive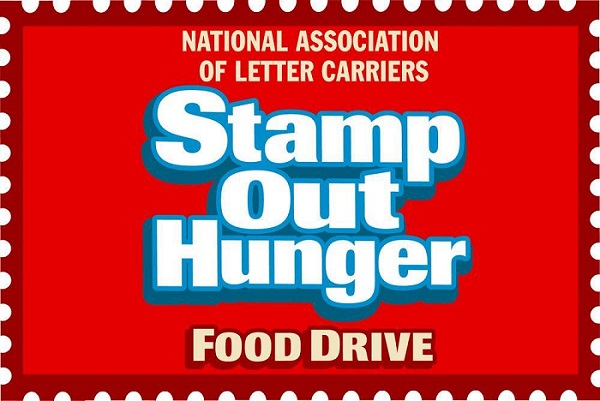 It is my hope that all readers will help stop hunger by supporting the National Association of Letter Carriers (27th annual) Stamp Out Hunger Food Drive, on Saturday, May 11th. The process is simple. Leave a bag of non-expired, non-perishable food by your mailbox no later than 8 am.
The Macedonia/Northfield Post Office on Valley View Road will partner with The Emergency Assistance Center to pick up the donations as they deliver the mail. Volunteers will shuttle the food from the Post Office to the Center to be processed.
Serving between 800 and 900 local residents monthly is a big undertaking. This particular drive is very important since it must sustain our food supply all summer long, when donations are at their lowest. In 2018, a total of 5,036 pounds of food was collected which was down from 2017 when 7,200 pounds was received.
Most needed items are:
Canned Fruit, Cereal, Pasta Sauce, Canned Ravioli/Pasta, Canned Tuna and Chicken, Peanut Butter & Jelly. and Boxed Potatoes.
Warm Regards,
Joyce Hunt, Executive Director
The Emergency Assistance Center