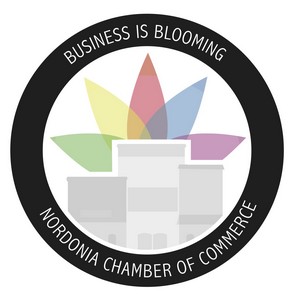 This Saturday, March 19th, the Nordonia High School Gym will be full of more than 80 vendors (hours are 9am – 3:30pm). The cafeteria will be alive with music. Here is the entertainment schedule.  Chris will be playing some tunes in between entertainment sets as well as entertaining the crowd with his gift of gab!
Last year if you attended the EXPO you might have seen Gary Miller with his video camera and Chris talking to some of the vendors. You can view one of the videos below. We will be featuring more videos from last year through out this week. Chris and Gary helped out a lot with NEO Community Radio. NEO Community Radio is now shut down and the people who produced it now produce this news website: NordoniaHills.News. Check out Chris in action:
Looking for more info about Chris. Here is his bio: He was born and raised in Cleveland,Oh, Chris is the youngest of six. After graduating from Bedford High School, he attended Tri-C Eastern in Fine Arts. Working for several major banks in customer service and property tax departments, he decided to try his hand in something he truly loves, playing music like many of his favorite local and national dj's. So he started a business called SOUNDZ CRAAZY ENT., doing music for various events. He went on to further his education at the School of Broadcasting to enhance his skills in the media business and broaden his talents in djaying, TV and voicework. Chris is proud to acknowledge his history of working in the media business like The Rock N Roll Hall of Fame, Q104, 93 WZAK, Village Television, NEO Community Radio, just to name a few. He also had the pleasure of meeting and helping well known talent such as Norm N.Nite, Jim Davison (Jeff Nite of Those Records/Those Memories), Tommy James, Portia Griffin and Estelle Brown of The Sweet Inspirations and many many more. Chris is looking forward to more exciting adventures and expanding his knowledge in the recording arts.