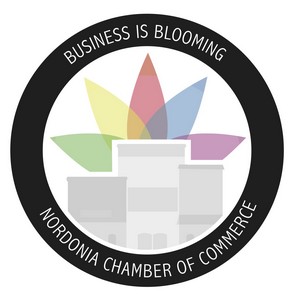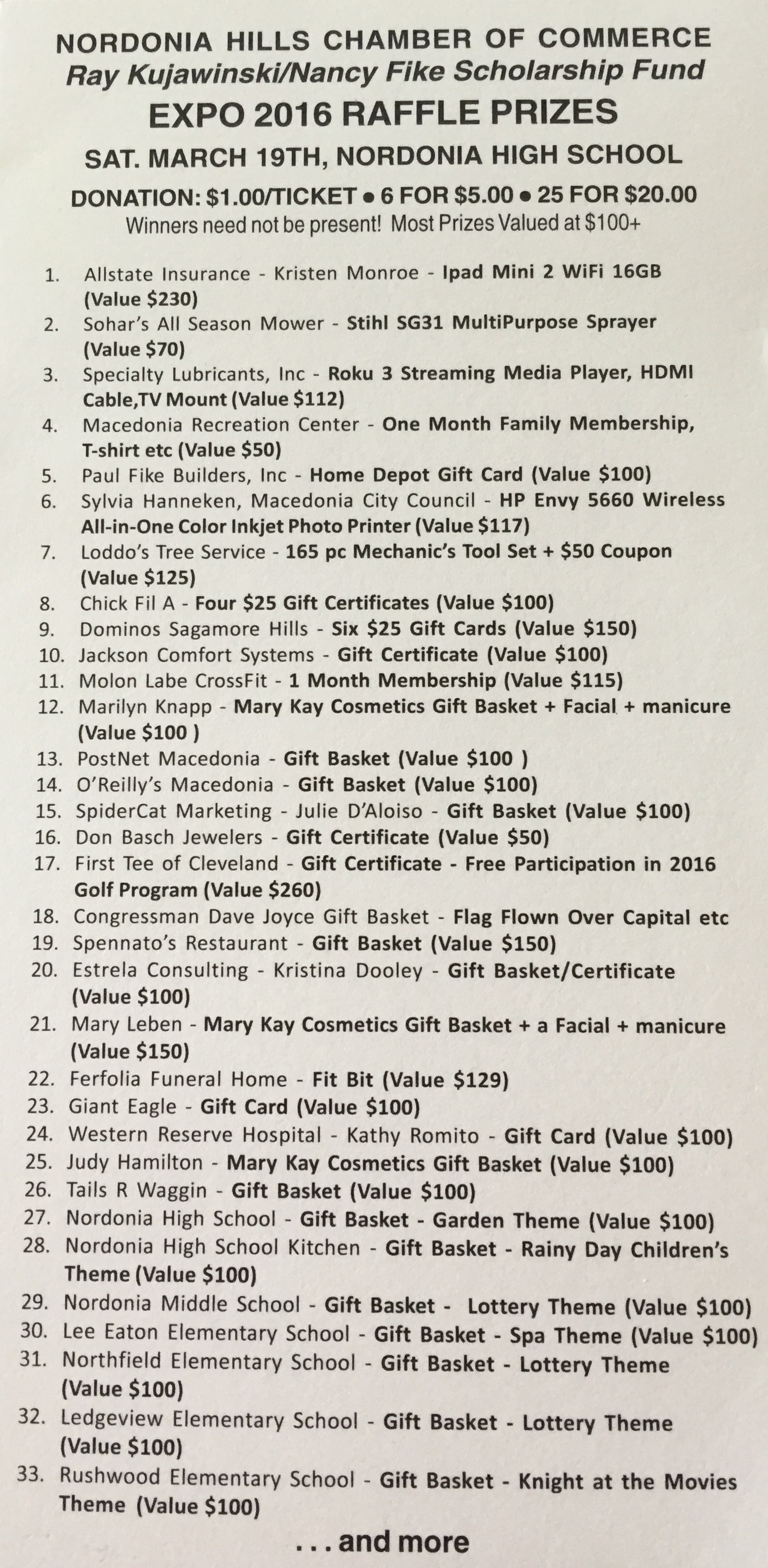 By Julie D'Aloiso
My favorite local event is the Nordonia Hills Chamber of Commerce Community Expo (at the Nordonia High School).  I have been apart of this great event since 2001. I have been a vendor, a sponsor and or a chair person for 15 years. We are proud to be a gold sponsor this year! It is like a community reunion. Some people that I see there – I only see once a year. Some people are there every year – attending in one way or another.
If you come, make sure you buy some raffle tickets! See some of the prizes you can win (see image to the left). There are more prizes than the ones listed. The scholarship committee has done a fabulous job for the last several years in bringing in thousands of dollars for the scholarships that the chamber of commerce awards every year to high school students. Click here for a list of some of the activities.
This year, Chick-fil-A will be providing food at the Food Court. Check out their menu for the event here,  there will be activities in the vendor areas. For example Physician Hearing will be doing hearing tests. as we announced in a previous article, Chris Blackfire will be the MC for the Entertainment.
The school band info is as follows:
Middle School Jazz 12:25-1:00
High School Jazz- 1:15- 1:55
High School Combo- 2-2:30
There is a new band that will be playing: Rubix Cube from 2:30pm – 3:30pm.
Rubix Cube is a classic rock cover band consisting of all Brecksville residents. They play everything from the 60's, 70's and 80's. All the members of the band are college graduates and are experienced in playing homedays in Brecksville, Broadview Heights, Independence, and Hudson. The band members are as follows: Christian Cronauer, Jacob Moore, Andrew Sabol, Shaun Livingston, Jim Lapso and Adam Hradisky. They have been playing together since 2012.  A contact for the band is Christian: 440-623-1465