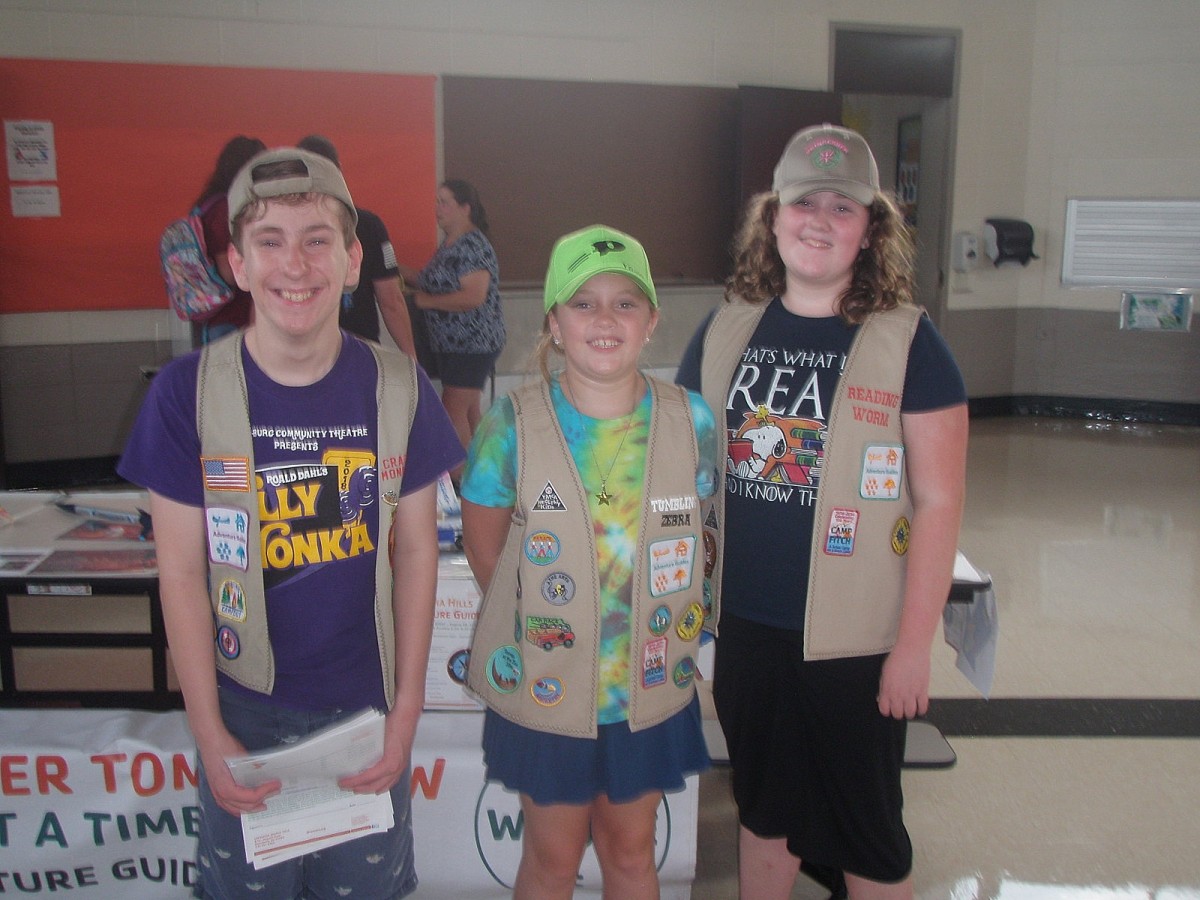 Sent via ED KUCHCINSKI
Check out the photo of our 2018 Ledgeview recruitment team!   A special thanks goes to Matthew Kuchcinski (crazy monkey), Molly Anderson (tumblingzebra) and Grace Anderson (readingworm). They handed out between 125 – 150 fliers to all Ledgeview families during the schools open house last night.   We signed up 2 families on the spot and had many that showed sincere interest.    I don't think any family got out of the building without our flier in their hand.  Way go kids!
That's the way to earn your recruitment patch and help the Adventure organization overall.
Contact Ed (runningdeer) if you are interested in joining in the fun.
dadsandkidshavefun@windstream.net
440-667-3152
---
NORDONIA HILLS ADVENTURE GUIDES & PRINCESSES – SIGN UP/RECRUITMENT NIGHT
Date, location and time: August 30, 2018 at Longwood Branch YMCA Pavilion 6:30-8:30 pm
Camp Information and Second Recruitment Night – September 13, 2018 at the YMCA 6:30-8:30 pm
Why Join? To foster the father/child (son and/or daughter) relationship through activities that allows them to spend quality time together. This is open to all families of surrounding communities.
Monthly Group Activities include: Camping, Bowling, Baseball Games, Pinewood Derby, and more!! You determine your level of engagement, attendance is not mandatory at events.
Can't Make Recruitment Night – No Problem Step 1 – Contact one of the below members and have your questions answered:
MATHEW TENCH 216-832-5595 or mathew.tench@yahoo.com ED KUCHCINSKI 440-667-3152 or dadsandkidshavefun@windstream.net
Step 2 – Pay for Annual Dues plus Program Support Fees
Step 3 – Meet your Circle and Enjoy Time with your Child
Click here for a flyer with more registration info.