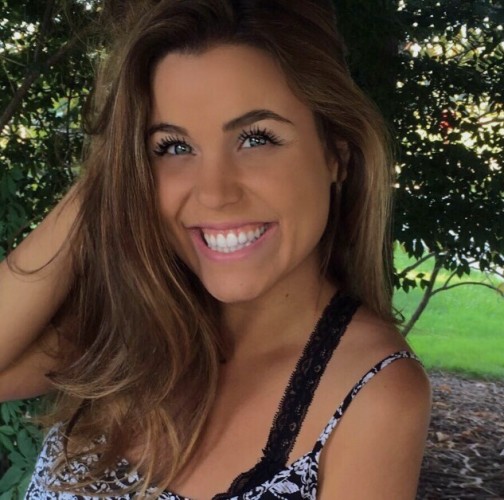 In Ohio, the weather makes it difficult to wear what you want. Luckily, there are still ways to look stylish during sweater weather. There are many ways to dress cute and comfortable with an oversized sweater for the various things you'll be doing when you go out.
Super Comfortable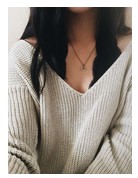 The retro trend is back. Leggings are the new fashion statement as long as they are paired with the right pieces. Oversized sweaters and leggings are a definitely a go-to look if you are trying to stay comfortable. The best way to go about styling this look is picking comfort colors such as different shades of maroon, tan, green and black. If your oversized sweater is big enough to slightly slip off of your shoulder, then wear a black, lace bralette underneath.
Lastly, pair it with some flats or booties for shoes and you're good to go!
Easy and Trendy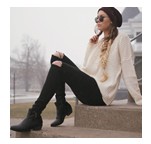 Almost everyone has a favorite pair of jeans. Jeans go with almost anything including oversized sweaters. If you're trying to go for more of a casual look, try pairing ripped jeans with the bottoms rolled up and some combat boots. You can accessorize the sweater with a neutral colored side bag, dangling earrings and a beanie.
Dressed Up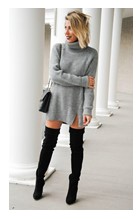 An oversized sweater is super easy to dress up. If your sweater is long enough to wear as a dress, then go for it! An oversized sweater can be dressed up by pairing it with a pair of thigh-high boots. To accessorize and highlight the formality aspect of this outfit, try incorporating a long gold necklace. If you want, you can layer multiple gold necklaces. Depending on what color your thigh-high boots are, trying matching or complimenting the color with the color of your sweater. A good example is wearing black thigh-high boots and a black sweater or tan thigh-high boots and a cream colored sweater.
For any look you do, make it reflect your own style. Sweaters are super affordable, easy to find and great to wear for any situation. Remember to snuggle up and stay stylish!
Click here for Haylee Holt biography
Save