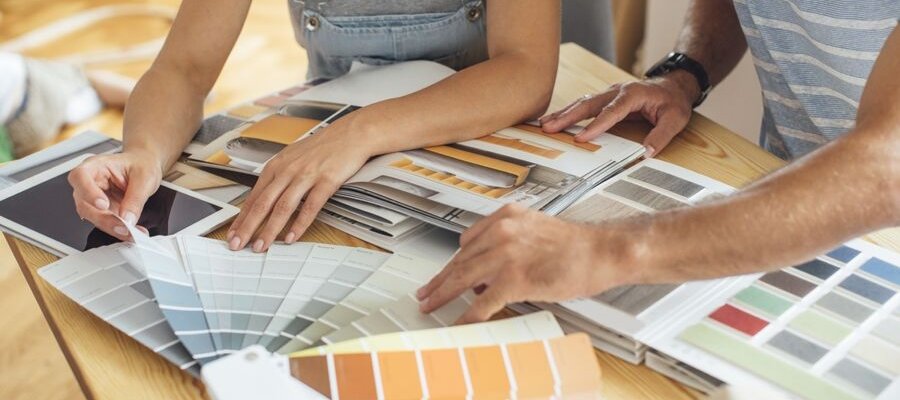 A home remodel can be a very exciting process, but it's also one that requires a lot of planning and preparation. While it may be tempting to skip the planning stage and move right into choosing paint colors and throw pillows, forgoing the research and organization for your project may prove detrimental in the long run. These four tips for how to plan a home renovation project will help you complete your remodel with ease.
Create an action plan
Preparation is the first step in any home renovation. Creating a detailed plan of action will ensure your renovation stays right on course throughout the entire process. Whether you're working off a simple sketch or elaborate blueprints, be sure to build a comprehensive scope of work, complete with all designs and measurements you'll need for the project. When creating your action plan, you should also consider your budget and timeline for the project. Planning these aspects will ensure that your project doesn't break the bank and that you complete it in a timely manner. Remember, though, that things may not always go according to your plans. Flexibility and patience are also key when planning your home renovation project.
Obtain building permits
Depending on the scope of your renovation project, you may need to obtain a building permit before you can start working. The rules and regulations dictating the projects for which a building permit is necessary will vary from city to city, so check with your local government and ordinance committees before breaking ground on your remodel. In general, most larger-scale projects, such as the addition or removal of walls or rooms, will require a building permit, while smaller renovations, such as replacing flooring or installing cabinetry, will not. The process of obtaining building permits may take anywhere from a few weeks to a few months, so factor this in when you're considering the timeline for your project.
Do your research
As with any project, research is a necessity for planning a home renovation. As you construct your action plan and prepare measurements, carefully consider the materials, supplier, and resources you'll use. If you're planning to do some or all of the renovation yourself, you should also seek out reliable resources to aid you in the DIY process. The Internet, luckily, is a fount of knowledge, and it can be a very helpful resource in planning your renovation project. YouTube videos, DIY books, and even employees at home and garden supply stores may also be able to provide additional information that can be very useful in planning your project.
Know your limits
Perhaps the most important tip when you're considering how to plan a home renovation project is to know when you're out of your depth. DIY videos and books are great resources, but you'll likely have to hire a professional to handle some projects. Plumbing and electrical work can be tricky, especially in larger renovation projects involving a complete redesign of your home's floor plan. As such, you may consider consulting a professional plumber or electrician to aid you in these particular projects. Be sure to thoroughly interview several contractors before selecting one for your home renovation project. Ask questions regarding their contracting license, proof of insurance, and years of experience to ensure the contractor you choose is professional and will get the job done properly.