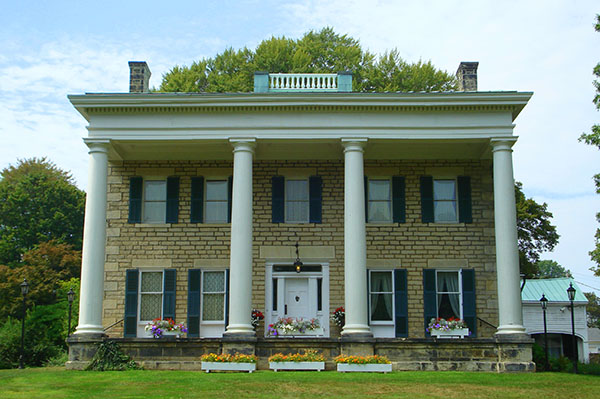 Dear Friends,
Join us next weekend on Saturday, July 7th for the Society's annual Free Family Fun Day.
The properties will be open free and to the public from noon to 4 p.m.  This event is for the entire family (and bring your neighbors too)!
Special guests will be on site between 1 and 3 p.m.
Mobile Adoption Center for the Humane Society of Summit County;
Carla Weiss, local author, will sign copies of her book, Denali Visits the National Parks, and conduct craft sessions;
The Akron-Summit County Public Library will have its green screen available for guests to dress up and pose in front of vintage scenes for selfies.
Snacks and drinks will be available for purchase.
The John Brown House will not be open this day as renovations continue on the 1830 structure to make it "warm, safe and dry" for future generations.  Project completion plans are for late July or early August.
Wishing you all a wonderful weekend and a Happy July 4th,
Leianne Neff Heppner
President and CEO
The Summit County Historical Society of Akron, Ohio
550 Copley Road
Akron, Ohio 44320
330.535.1120
330.535.0250 FAX
www.SummitHistory.org
www.SummitHistory.org/blog