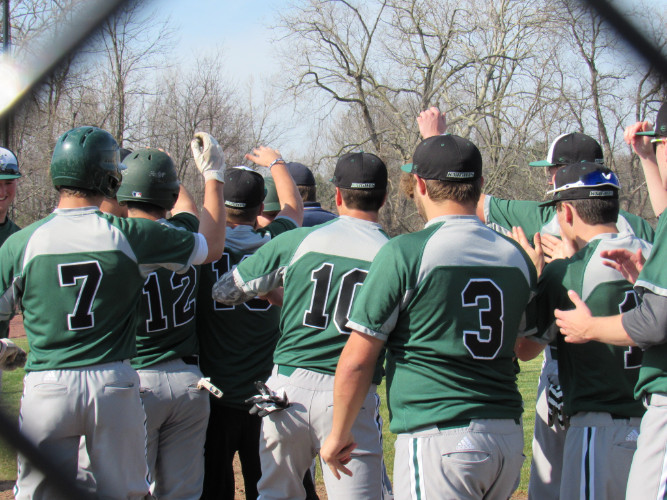 By Chris Ramos
Nordonia Baseball earned an 8-4 home opener victory against the Brecksville Bees.
The Knights tallied in thirteen hits, as Senior Daniel Heiser accounted for three runs batted in, while Senior Trey Crockett slammed a home run.
Kyle Seither (3-0) earned the win for the Knights.
The Knights overall record is 5-2, and they will play the Brecksville Bees once again tomorrow at Brecksville. First pitch is at 4:30pm.
Go Knights!
Photos by Chris Ramos