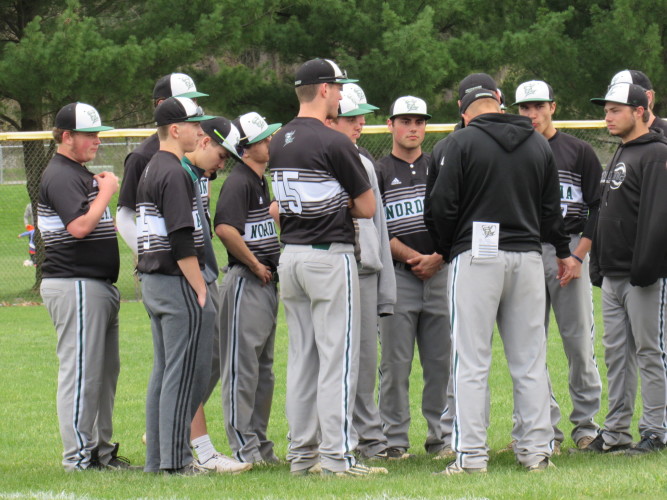 By Chris Ramos
The Nordonia Knights made it look easy, plain and simple. A whooping nine runs in the fifth inning brought this game against Cuyahoga Falls, to a close. Fifteen to one is the final.
Sophomore Brendan O'Donnell was stellar on offense, earning four RBI's, while Sophomore Robby Levak had two.
Senior Trey Crockett recorded two stolen bases, as the Knights record 5 stolen bases overall.
Junior Mason Mimms recorded six putouts, with one of them being a complete test of will as Mason dumped himself over the fence for a fly ball.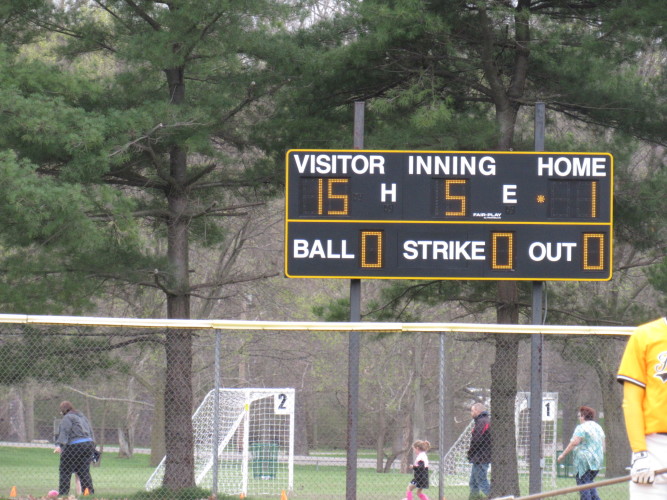 Senior Chris Nolan was on the mound for the majority of the game, as Junior Dylan Hiles relieved him in the fifth inning.
Cuyahoga Falls had no response for such explosive firepower.
Nordonia is now 7-2 overall, 4-0 within the conference.
Their next game is today, which will be an away game against Aurora High School. First pitch is at 4:30.
Go Knights!
Save
Save