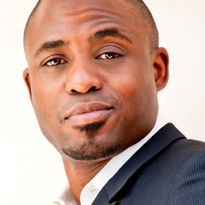 NORTHFIELD, OH, Jan. 28, 2019—Comedian, actor, singer, and television personality Wayne Brady performs at Hard Rock Rocksino Northfield Park  8:00 p.m., Saturday, Aug., 17, 2019.  Tickets – $69, $59, and $39 – are available at the Hard Rock Rocksino Box Office, daily 1pm – 9pm, or at Ticketmaster.com.
Five-time Emmy award winner and Grammy nominee Brady is a true show biz renaissance man. Actor, singer, dancer, improviser, songwriter – he's done it all throughout his long career and earlier this year wrapped his 3-month run starring as the infamous Aaron Burr in the Pulitzer Prize and Tony Award winning production of HAMILTON in Chicago.
After getting his big break on 1st the British, then the ABC version of "Whose Line Is It Anyway?", Brady's name became synonymous with off the cuff brilliance.  He went on to star and produce both a highly rated summer sketch show and Emmy winning talk show for ABC and then joined forces with Dave Chappell creating the now classic "Training Day" sketch, showing audiences both sides of his comedic skill and depth as an actor.
Brady returned to his theatrical roots with a successful Broadway debut as Bill Flynn in "Chicago," and a slew of television roles guest starring on "30 Rock," "Everybody Loves Chris," "Dirt," as well as recurring on "How I Met Your Mother," and hosted "Don't' Forget the Lyrics. His film work includes the feature films "Crossover," "The List," (a romantic comedy with Sydney Tamiia Poitier), and most recently "1982" from director Tommy Oliver.
This past year he's performed live on his sold-out world tour "Makin' Sh*t Up," started on the new Sci-Fi series "Aftermath," was welcomed back to Broadway and received rave reviews starring as Lola in the Tony Award winning production of "Kinky Boots," while lending his vocal talents to both Disney's animated series "Sophia the First," and Nickelodeon's "Loud House."
Brady returned for his 9th season as the host of CBS's "Let's Make A Deal," as well as the 5th new season of "Whose Line Is it Anyway" on the CW this year. He also has another national tour planned, a movie, and potentially creating a new television series.