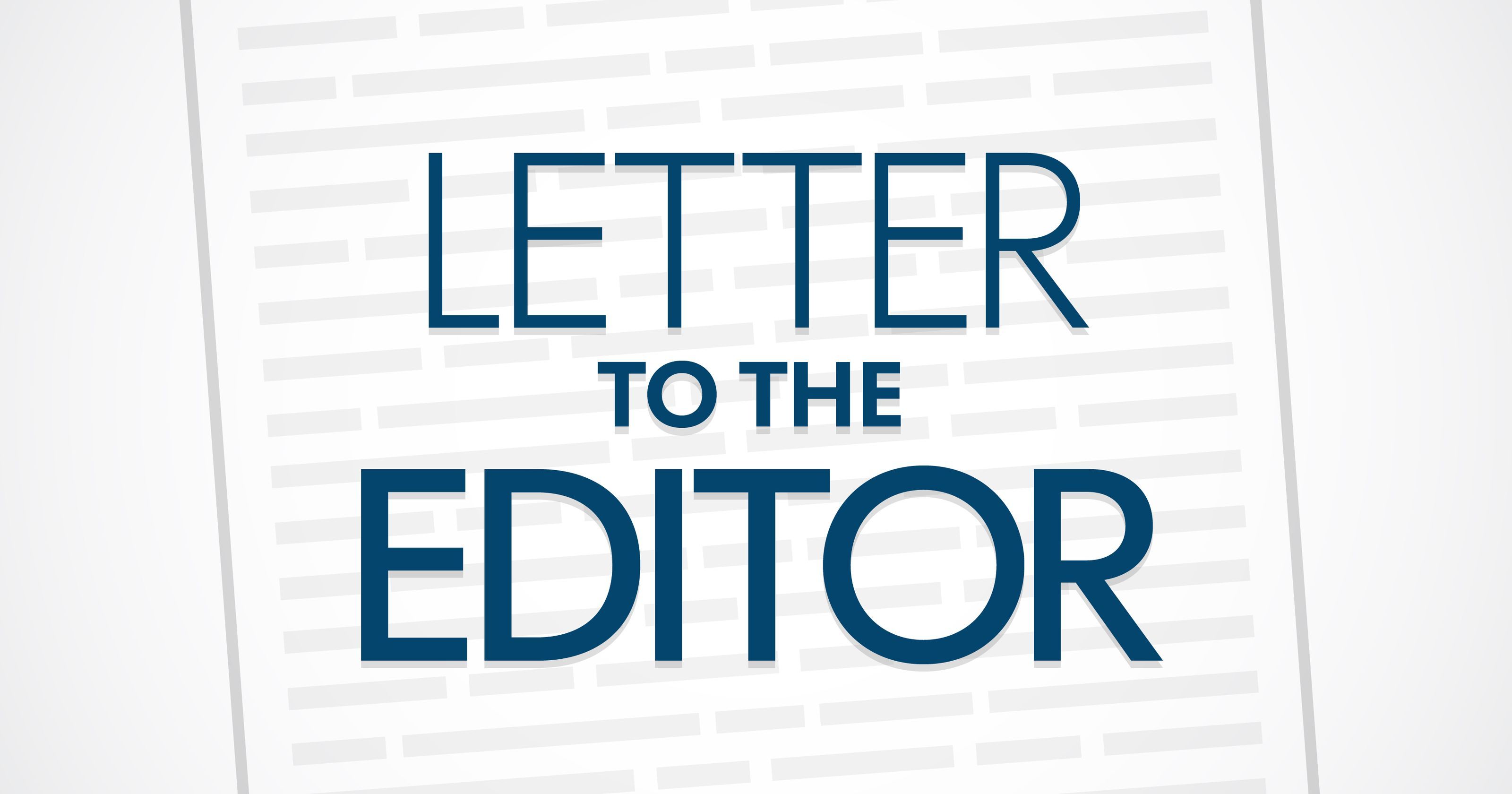 By Chad Lahrmer
I recently came across a poll that was conducted on Nextdoor regarding the 6.98-mill operating levy the Nordonia Hills City School District Board of Education has voted to put on the ballot on November 6. As School Board President, I'd like to clarify some items that appear to be misinformation so we're all on the same page. Hopefully my "Q & A" format here will be helpful to everyone involved in this important conversation:
Before I get into the Q&A, there seems to be some misinformation as to how the School District operates. Please keep in mind, the District is a separate and distinct legal entity. Nordonia Schools are made up of Macedonia, Northfield Village, Sagamore Hills, Northfield Center and part of Boston Heights. While the Schools and the other local governments have a good working relationship, ultimately, they have no say in how the Schools operate, nor do the Schools have any say in how they operate. We all do our best to keep each other informed of major events and developments, work with the police and fire departments and just generally communicate with each other when needed. This levy is solely for the operations of the School District.
Q: How much will the 6.98-mil operating levy generate for the School District?
A: The levy will generate approximately $7,000,000 per year in additional funding for the District. If the levy passes in November, the District will start collecting these funds in 2019. School Districts have no other way to generate revenue in the State of Ohio, other than through levies. From time-to-time, I will hear "creative" ways to increase funding, like charging for certain services. These methods are not allowed by law. The Schools do charge participation fees for extracurricular activities and for all day kindergarten. In the grand scheme of our budget, these fees are pretty minimal.
Q: When did Nordonia Schools last pass an operating levy?
A: The last operating levy was passed in November 2011. When this levy passed, it was projected that an additional levy would be needed in a couple of years. Through diligent cost containment, the District has managed to stretch it into 2018.
Q: Why can't the District "cut back" or just "live within its means."
A: The District does a very good job of watching expenses and containing costs whenever possible. Our Treasurer, Karen Obratil, and her staff have won awards for the quality of their work.
For the fiscal year-ending June 30, 2018, 65% of the District's revenue was generated from local taxes. This compares to about 60% ten years ago. As the State continues to take away funding from Schools and Local governments, the operational burden falls more on the local tax payers. The District's revenues have remained flat since the last levy passage. Meanwhile, the District's expenses increase every year, just as everyone else's do.
Q: Is this an operating levy or a renewal?
A: This is not a renewal levy. This is a new operating levy.
There seems to be some confusion on this one. This is a continuous operating levy. That means, once the levy has been passed, it will continue to generate 6.98-mils per year every year. It will not expire and it does not need to be renewed. It will also, never generate more than 6.98-mils. Even if property values increase in the community, the amount generated by the levy will not increase.
Q: How much will the levy cost a homeowner?
A: The cost is about $41 per month for a $200,000 home.
Q: How does the District's tax rate compare to other school systems?
A: Nordonia has the second lowest tax rate in Summit County. Compared to surrounding schools, Nordonia (37.93-mils) is 12.09 mils lower than Twinsburg (50.02-mils) and 10.49 mils lower than Hudson (48.42 mils).
Q: How will these additional funds be appropriated to benefit the Nordonia Schools?
A: The funds are being apportioned in 3 ways.
1. Improvements to Safety and Security
a. Facility Enhancements – Fortified main entryways at all school buildings with teller style check-in booths.
b. Personnel – One additional building/grounds monitor will be added to each building to staff the aforementioned booths.
c. Equipment – Update the software to our security camera system and add additional cameras where needed.
d. Mental, Social, Emotional & Behavioral Support – Increase from 60 to 120 hours per week in clinical counseling. Increase in behavioral support from 16 to 40 hours per week. Add one additional school counselor to the District.
2. Capital Improvements – The Nordonia District is one of only 2 districts in Summit County that does not have a permanent improvement levy. All funding for repairs and improvements are budgeted from and paid for by our operating funds. At some point, major repairs and renovations will be required to our buildings. Just as houses need new roofs and new furnaces, so will the Schools. The Board strives to set aside funds every year, to be available when repairs actually need to be made. No one wants any surprises.
a. The "youngest" building in our District, Rushwood Elementary, was built in 1970. A kindergarten student who attended Rushwood the year it opened would currently be over 50 years old.
b. All of the District's buildings were last renovated in 2001.
c. Most of our boilers and roofs are at or near the end of their estimated industry average life span. The District needs to have the funds available to replace these when and if they fail.
d. Many of our parking lots, gym floors and playgrounds are old and will need to be replaced if they present a risk of injury to our students.
3. Operations – Maintaining our current level of education excellence and enhancing educational programs to prepare our students for college and careers.
a. Provide access to additional Advanced Placement and College Credit Plus opportunities.
b. Expansion of programs in Science, Technology, Engineering and Math (STEM), music, art and languages that are in high demand.
c. Continuous updates to District technology, textbooks and other instructional materials.
Q: How does the School District communicate with the Nordonia Hills Community?
A: The District, the Administration and the Board of Education try very hard to be completely transparent with the community. We've made a significant effort since the last levy to increase communication with the community and the elected officials of Macedonia, Northfield Village, Northfield Center, Sagamore Hills and Boston Heights. Here are some resources for interested parties to stay up on the latest information:
1. Dr. Clark, District Superintendent, has mobilized a "Key Communicator" program. Using this program, Dr Clark is now able to disseminate breaking news, major news or urgent news to his list of Key Communicators, who then in turn can take quick action to make sure the community at large is aware of certain events.
2. News Leader – Dr. Clark writes a monthly article in the News Leader. The District will also occasionally run advertisements in the paper to provide information. Every Board meeting or committee meeting is provided to the News Leader as a press release.
3. Social Media – The District actively posts information and events on the district Facebook page (https://www.facebook.com/NordoniaHillsSchools). Dr. Clark and the rest of the Administrative team is very active on Twitter (@DrJoeClark). Facebook and Twitter ads are periodically run to increase awareness of these platforms to the community. Currently over 2500 people follow the schools on Facebook, and Dr. Clark has nearly 9,000 followers on Twitter.
4. Post Cards – The District implemented a triennial post card mailing to the entire Nordonia community with key dates, events and accomplishments.
5. The school also keeps district funding information up to date on their website at: http://www.nordoniaschools.org/DistrictFundingInformation.aspx
6. Community Forums – The Board has been holding Open Forum School Board meetings twice per year for the last couple of years to gather feedback from the community. You can find all these Forums advertised/promoted on the 5 previous platforms.
Between now and November 6, the Nordonia Hills School District will do our best to provide all the facts to the community so you can make an informed decision when you vote.