By Julie D'Aloiso
The I-271 ODOT (Ohio Department of Transportation) project started in August of 2016. The bid amount was nearly $120 million. The project spans the communities of Bedford, Bedford Hts., Warrensville Heights, Oakwood and Macedonia.
The section between Miles and Columbus Road is being widened to 3 lanes and 5 lanes between Columbus Road and the Summit County line. The project includes: lighting, signing, noise walls, concrete barrier, and replacement of the existing pavement. They are also widening 6 existing bridges and building two new structures.
All pictures are provided by ODOT and are from October 2018. The project configuration is different than seen in these photos.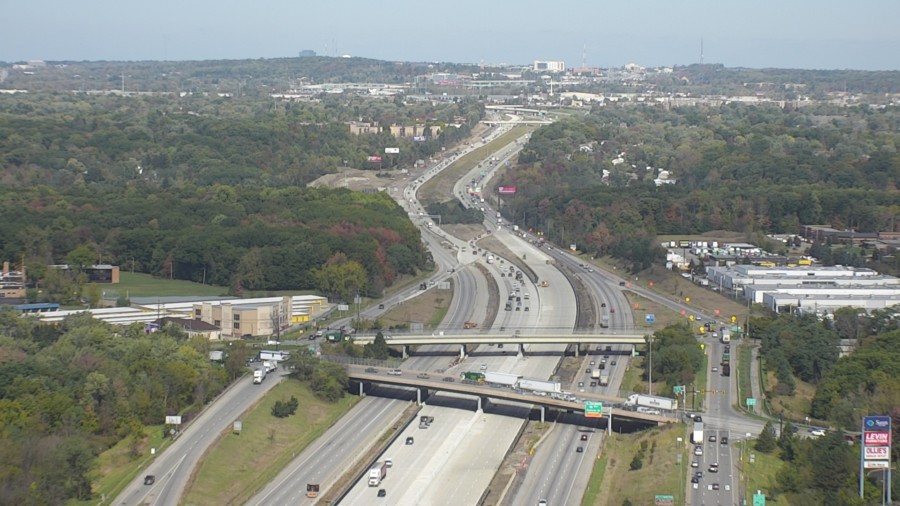 According to the ODOT website: "This section of I-271 was originally built in the early 1960s and traffic volumes have increased on this route to over 120,000 vehicles per day at Broadway-Forbes Road.  The current design of the roadway needs to be improved to handle the current and project traffic counts in the years to come.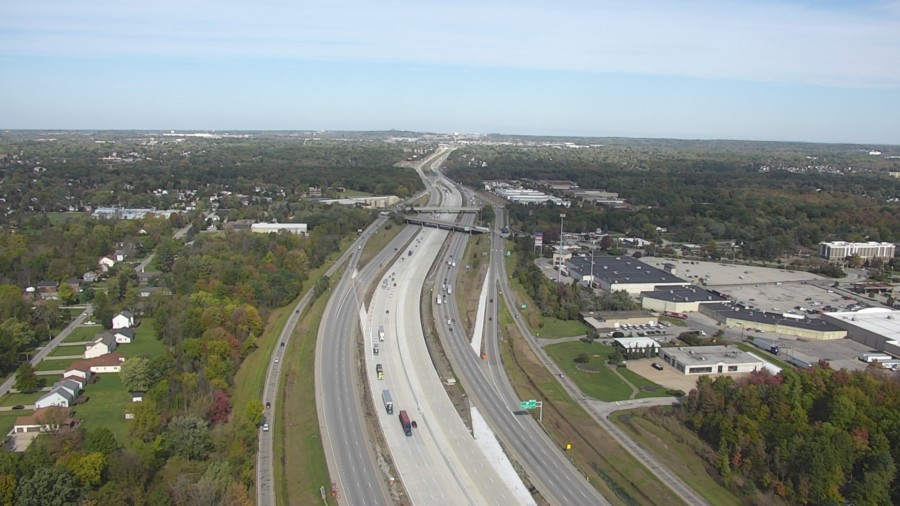 I asked Amanda McFarland, Public Information Officer for ODOT District 12, how the project is going and when will it all end! Amanda indicated that all new lanes will be open at the end of this year. The rest of the work will continue going into next year with little impact on the traffic. She said that next year there will be come permanent striping, and final paving that will need to be done. Some of this work will be completed at night.
The work crews have had to deal with some major weather issues during the course of the project, especially heavy rains but as of now the project is on track for completion by the spring of next year. Currently ODOT has 80 projects underway with this being one of the largest!