By Felicia Naoum
America's iconic comedy sketch variety show is coming to the Hard Rock Rocksino Northfield Park June 28 with only the best. The old-school actors. The ones no one else does it like. The veterans. Darrell Hammond, Chris Kattan, Jon Lovitz, and Tim Meadows will be present for a classic night of comedy. If you've watched SNL for years from your home television like most of us have, now is the time to get as close to the show as possible. The Rocksino is known to give everyone a Vegas experience at their Ohio address…as they often say. But this time, you're getting a Saturday Night Live experience at an Ohio address. Forget traveling to Rockefeller Plaza. Northfield Park is about to light-up so bright on a Thursday night with television's most iconic comedy show present. But we'll just pretend it's Saturday because the show will be that good.
I caught up with Darrell, Chris and Jon to bring their personal touches to the fans. These veterans are bona fide. They're off the stage and out of character. Hammond honestly discusses personal struggles of his past while being unashamed about seeking help for such troubles. Further, this longest standing member of SNL speaks on his almost trademark impersonation of Bill Clinton. Hammond appeared with the president in 1997 at the nation's capital in honor of this exact impersonation. It's kind of a big deal — for Hammond and Mr. Clinton and every SNL fan known to man.
Kattan who is most noted for his characters 'Mangos' and 'Mr. Peepers' was inspired by his father to get into comedy. Kattan followed in his father's footsteps by attending The Groundlings — a comedic school and comedy troupe in Los Angeles, California.  It is at The Groundlings that many of the best comedians studied including Paul Reubens. Interesting side note, Reuben's famous Pee-wee Herman character was created at this very same place — The Groundlings — that Kattan and his father studied. Kattan also briefly touches on working with Will Farrell. Yes, Will Farrell.
Lovitz who shares the same roots with Kattan and their history at The Groundlings (no wonder these guys made SNL so good — there seems to be a theme in their training), is an SNL Emmy nominated actor who gets detailed about how to be successful. He's a veteran. They're all veterans. And, if you're going to take advice on reaching success from anyone, take it from a veteran or two or three — specifically a veteran of SNL. They paid their dues. They remain classic — in a Saturday Night Live kind of way. In fact, they are the true faces of Saturday Night Live. And it doesn't get much better than this. We may lionize these guys for the roles they play and the famous stage they take but they are as down-to-earth as ever. Here's some pre-show fun with these SNL veterans. Thursday night at the Rocksino just got a whole lot better…because it's Saturday…Night Live.
A few words with Darrell Hammond, Chris Kattan and Jon Lovitz.
---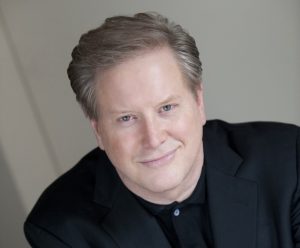 Darrell Hammond
FN: You hold one of the longest cast tenures on SNL. You've broken an astonishing record, but on the contrary of great success, you've been open about struggles of a painful personal past. How does one, who is so successful like yourself, garner the strength to be the success that you are —in the most public way — while dealing with so much pain?
DH: Finding myself on national television was a dream of mine, but you're right, my life has had a lot of pain in it and I've had to work very hard to take care of myself. Experiencing severe childhood trauma and coping with it for your life becomes a second job – maybe even a first job. What I did, and continue to do, to counter that pain was asking for help. Help is always there, and I've found it when I needed it most. I found it at SNL and in communities and support groups I've been part of for a long time now. Self-care is essential for everyone, but I've had to be really diligent about it. 
FN: You are known for several celebrity impersonations — most notably Bill Clinton. Is it easier to draw attention to those who are in the spotlight for controversial reasons? Why was Bill Clinton the go-to impersonation? 
DH:  Bill Clinton was always my go-to because there is no one else in the world like him – no one else who can command a room in the way he can or speak with the eloquence that makes everyone want to listen the way he can. He is exact, smart, and entrancing – an incredibly unique human whose charisma is still as powerful today as it was during his presidency.
FN: How does it feel to be considered a veteran of America's most iconic sketch comedy show: SNL?
DH: I've done a lot of things wrong in my life, but being part of SNL and my career there may be one of the few things I got right.
---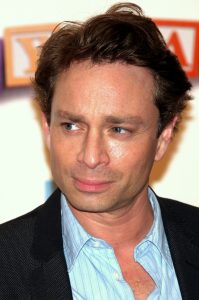 Chris Kattan
 FN: I read that your father was a member of The Groundlings troupe in Los Angeles like yourself. Did he inspire you to take the route you did that landed you on the SNL stage?
CK: Yes he most certainly did.  When I was seven years old, I used to watch from the light booth up in the back and it was so inspiring to see how much the audience loved his characters.
FN: You worked closely with Will Ferrell on SNL. Name one thing working with Ferrell taught you.
CK: That writing together is often an excuse to have fun with your friends.
FN: How does anyone accomplish big dreams — similar to the capacity that all of you have?
CK: Focus, determination and believing in yourself.
---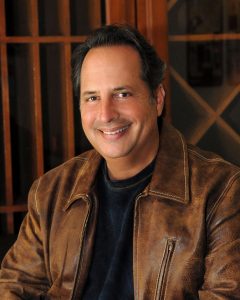 Jon Lovitz
 FN: You had said being a part of SNL has been one of the most memorable of your career. How does it feel to be back with The Veterans of SNL and reliving that old-school SNL magic again?
JL: It always feels great to work with the colleagues of SNL. Chris, Tim and Darrell are supremely talented and funny. It is an honor for me to share the stage with them. They are also extremely nice people so it's always a lot of fun and very pleasant.
FN: Of all the characters you've played on SNL, are there any that you had to draw real-life experience from in order to relate to or perform better?
JL: No, but all of my characters are inspired by real people or characters in movies I've loved and wished I could have played.
FN: How does anyone accomplish big dreams — again similar to the capacity that all of you have?
JL: You have a tremendous passion for what you want to become and then ask yourself, "Are you willing to do what you have to do to get what you want?" And then figure out what that is, stick to your game plan and have tenacity and patience. Always get better and never give up. It's tough, but eventually, you'll get somewhere in your chosen profession.
Visit Hard Rock Rocksino Northfield Park June 28 for The Veterans of Saturday Night Live.