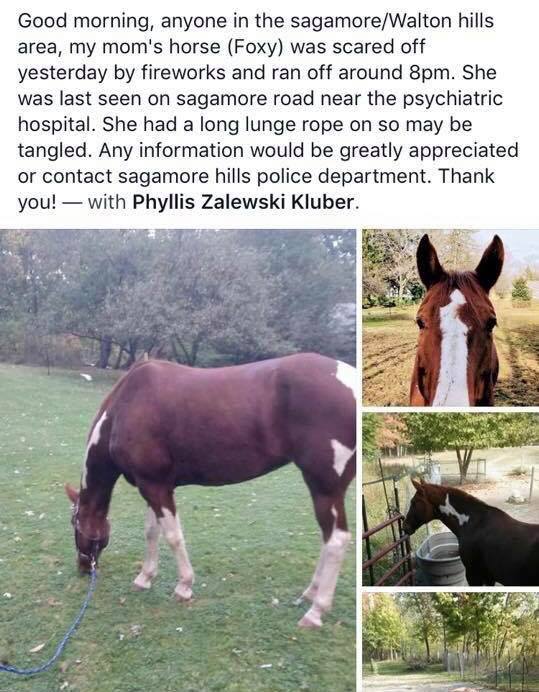 Updated 7/19/18
Foxy the horse is still missing!
The Summit County Sheriff's Office is asking the public for help in locating Foxy who was last seen on Tuesday July 3rd (see picture above for original Facebook post).
Summit County resident Joe Stayanchi last saw his horse near 1756 Sagamore Road in Northfield, near Northcoast Behavioral Healthcare on July 3rd.
Foxy is reddish-brown with white patches and four white socks on the bottom of her legs.
If seen or found, please call the sheriff's office at 330-643-2181, 440-346-2766 or 330-468-0900.
They are offering $5000 reward – no questions asked. They just want their horse back!