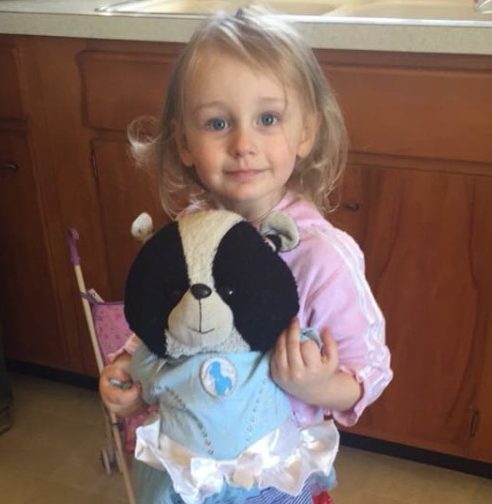 In a continuing effort to raise funds and awareness for the fight against childhood cancer, Cece's Lemonade Stand will take place on Friday, June 7th from 3:30pm to 5:30pm at her home at 9183 Tanglewood Road in Macedonia, OH during Lemonade Days. The lemonade stand will benefit childhood cancer research through Alex's Lemonade Stand Foundation (ALSF).
The event is being hosted and is honor of Cecelia "Cece" Kmiecik, a little girl who was diagnosed with Leukemia in the summer of 2018. Once diagnosed, Cece and her family learned that she would endure two and a half years of treatment, if there were no delays. Cece's mother, Lexy, says that Cece never stops fighting. "She is the most persistent little girl and is not interested in letting cancer run her life," Lexy said.
Along with selling lemonade, Cece will also be selling paintings and drawings with the hopes of raising money that will be put to finding more effective and shorter treatments for childhood leukemia.
To learn more about the amazing spirit of Cece or to donate to her lemonade stand, visit her fundraising page.
WHAT: CECE'S LEMONADE STAND!
WHEN: FRIDAY, JUNE 7TH, 2019
3:30PM TO 5:30PM
WHERE: 9183 TANGLEWOOD ROAD
MACEDONIA, OH 44056
About Alex's Lemonade Stand Foundation
Alex's Lemonade Stand Foundation (ALSF) emerged from the front yard lemonade stand of 4-year-old Alexandra "Alex" Scott, who was fighting cancer and wanted to raise money to find cures for all children with cancer. Her spirit and determination inspired others to support her cause, and when she passed away at the age of 8, she had raised $1 million. Since then, the Foundation bearing her name has evolved into a national fundraising movement. Today, ALSF is one of the leading funders of pediatric cancer research in the U.S. and Canada raising more than $150 million so far, funding nearly 1,000 research projects and providing programs to families affected by childhood cancer. For more information, visit AlexsLemonade.org.