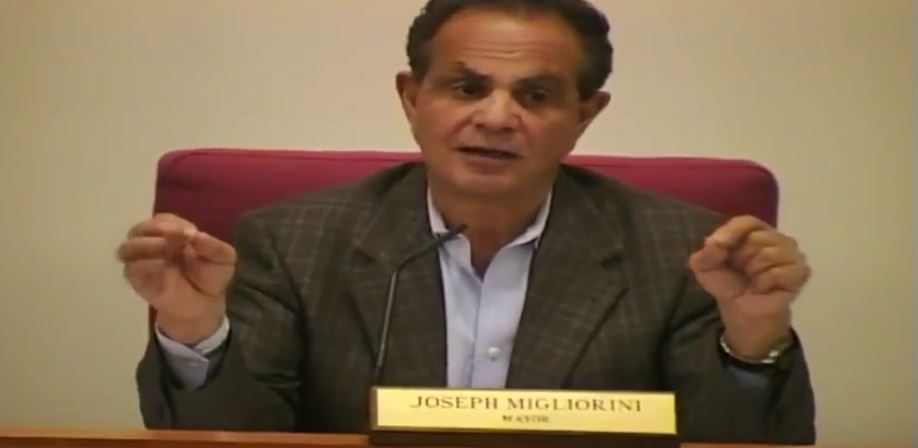 In an exclusive interview with NordoniaHills.News Macedonia Mayor Joseph Migliorini said "The bottom line to this unfortunate isolated incident is that I was detained by Florida authorities but not convicted of any crime. As soon as I complete my anger management sessions within the next month, the case will be dismissed." See court document here.  The case is going to be Nolle Pros with the case being dropped. NordoniaHills.News reached out to the victim Heather Bradley who could not be reached for comment.
---
From: kremington@cleveland.com
Macedonia Mayor Joseph Migliorini was charged with misdemeanor battery in a domestic incident that happened outside a Florida restaurant, according to court records.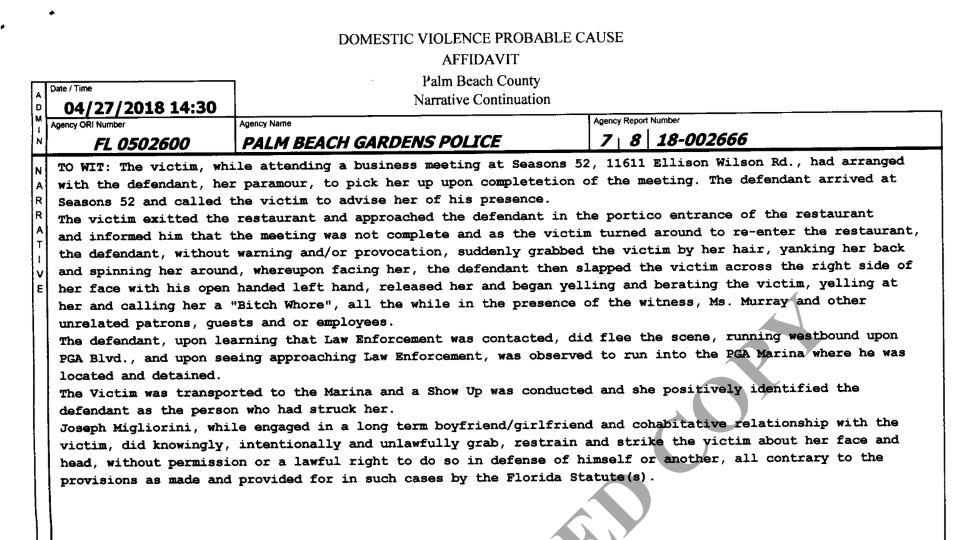 Migliorini is accused of pulling a woman by her hair and slapping her across the face April 27 in an incident outside the Seasons 52 restaurant in Palm Beach Gardens, according to a police report and court records.
Migliorini will not be prosecuted if he completes a pretrial diversion program. He was ordered June 22 to complete 12 hours of anger management courses, have no contact with the woman and not have any firearms or weapons, according to court officials and records.
The incident occurred about 2:30 p.m. when Migliorini went to pick up the woman from a business meeting at the restaurant, according to a Palm Beach Gardens police report.
The woman came outside to tell Migliorini the meeting was not over. She began to walk back into the restaurant, but Migliorini pulled her hair, spun her around and slapped her across the right side of her face, the report says.
He yelled and called her obscenities in front of other patrons and employees of the restaurant, the report says.
A bystander called police, and Migliorini left the restaurant, the report says. Officers arrested him at the nearby PGA Marina & Boating Center, the report says.
See complete cleveland.com article here.