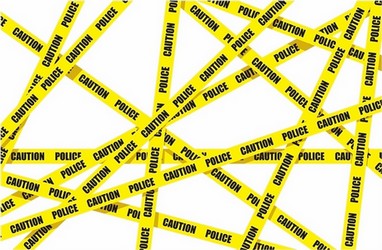 7/1/19
In Northfield Center, Macedonia police assisted Summit County Sheriff's Office (SCSO) with  a domestic situation. A male, 64, was reported to have mental issues and an active CCW permit. Upon arrival the police talked with a female at the scene. She indicated where the front door was and said that there was back door. The male inside could not be seen from their location outside the front door. Based on the police officer's training and experience, it appeared that the male was experiencing some mental health crisis. The male was angrily yelling about needing to see his wife. The police officer explained to the male that his wife was fine and that she was in the driveway. The male did not believe the police officer. The deputy from the SCSO identified himself but the male appeared to not believe him as well. The police officer was able to determine that the male was experiencing a paranoid delusion of some sort. They were unable to physically see the male inside the house and were not sure if he was upstairs or downstairs.
Suddenly the male came down the stairs wearing only a pair of gym shorts and had his cell phone in his left hand and his right hand concealed behind the small of his back. The male was given multiple orders by the officers on-scene to show his hands but he refused and continued speaking into his cell phone. The deputies attempted using their tasers multiple times, but they appeared completely ineffective. The Macedonia police officer notified the deputies that he was going to deploy a beanbag from a beanbag shotgun retreived from his cruiser. He fired one beanbag round into the male's from left thigh. The male twisted and picked up his left leg after being struck by the beanbag. As the male twisted, the Macedonia police officer saw a dark object in his right hand behind his back, but was unable to confirm or deny if it was in fact a handgun or other weapon. The police officer fired a second beanbag round, again into the male's front left thigh.
The male's demeanor appeared to change and he appeared to come out of his delusional state. The deputy continued to give the male commands to put down the gun. A short time later the male set down what was in his right hand on the step behind him and stepped away from the weapon.  The male was then put in handcuffs and taken to a hospital. The gun that the male had set down appeared to be a fully loaded handgun.