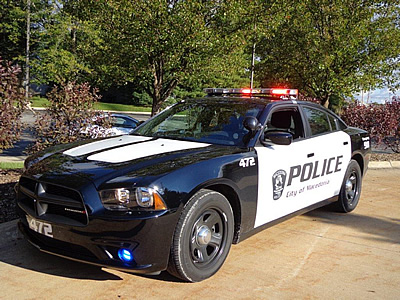 On 07/30/2019 at 6:55pm hours officers responded to a requested for a welfare check.
The officer arrived and met with the caller. The caller showed the officer paperwork that he had recently purchased the house online from a bank auction. He was concerned because there was still a car in the driveway that neighbor said had not moved in several weeks and no trash has been put out either. The house appeared to be neglected with over grown weeds and bushes surrounding the house. The caller was worried that the previous owner was still in the house. The caller said that he tried to make contact and notification to vacate several time but no one had answered. The called asked if the police officer could make contact with the previous owner to make sure he was ok.
The officer looked through the windows and saw mounds of trash, beer cans stacked in large piles along with food boxes in the garage and throughout the house. The officer then noticed the head of a male on the floor in the living room. When he shined his flashlight on him he moved a small amount. The police officer called for a squad. The male inside then slowly came to the door. The male was identified as the previous owner. He appeared very thin and had soiled clothes on. He was evaluated by the squad and checked out ok. He was mentally competent and stated that he was on the floor hiding because he had not made a house payment since December of 2017 and he knew this day was coming. He was living in the conditions by choice and stated that he did not want any government assistance. A pink slip was considered but due to the fact that he was competent and living the lifestyle by choice, officers were unable to commit him for psychiatric evaluation. He was served a notice to vacate and stated that he would comply.
The incident counts for this time period 7/28/19 – 8-6-19
driving in marked lanes – 1
identity fraud – 1
liquor possession – underage prohibitions – 1
drugs – 3
driving while under suspension – 3
personal welfare – 1
theft/shoplifting – 6