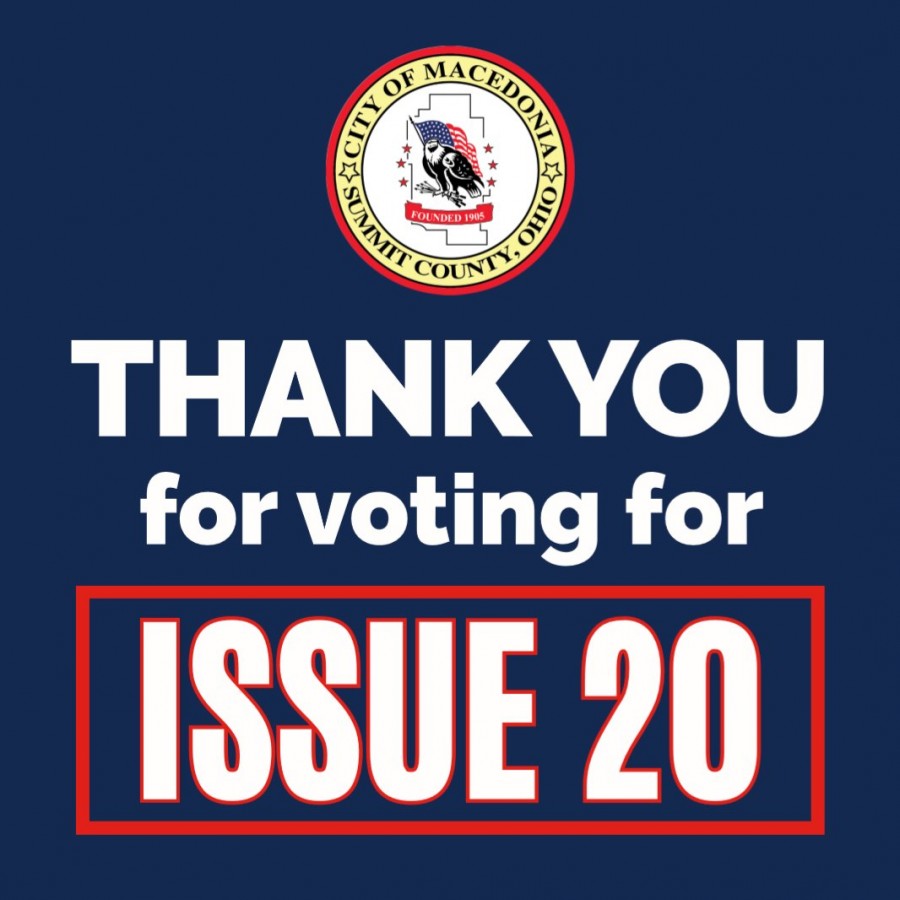 MACEDONIA, OH – (Nov. 7, 2018) – On Nov. 6, residents in the City of Macedonia voted to approve Issue 20 – a .25 percent increase to the City's earned income tax. The levy will allow the City to distribute much-needed funds to the Police, Fire and Service Departments to augment safety and other services provided by the City.
"Thank you to everyone who took the time to vote on Tuesday," said Mayor Nicholas Molnar. "Passage of this levy was critical for Macedonia's safety and other essential services, and I appreciate your support of our community's dedicated departments, and our continuing goal of providing the highest level of services possible to residents."
With the additional levy dollars, Macedonia will be able to replace the City's 28-year-old aerial firetruck which has been operating on 1980's technology.
Additionally, Macedonia will look to hire additional Police Department employees, upgrade the 911 system and purchase new body cams and cameras for Police vehicles with the funding from the levy. The City will also be able to hire additional Service Department employees.
"In Macedonia, our goal is to provide our residents with a safe place to live while being fiscally responsible and transparent," Molnar said. "With the passage of the levy, we will be able to maintain financial stability and high-quality safety services for residents. Thank you again for your support."