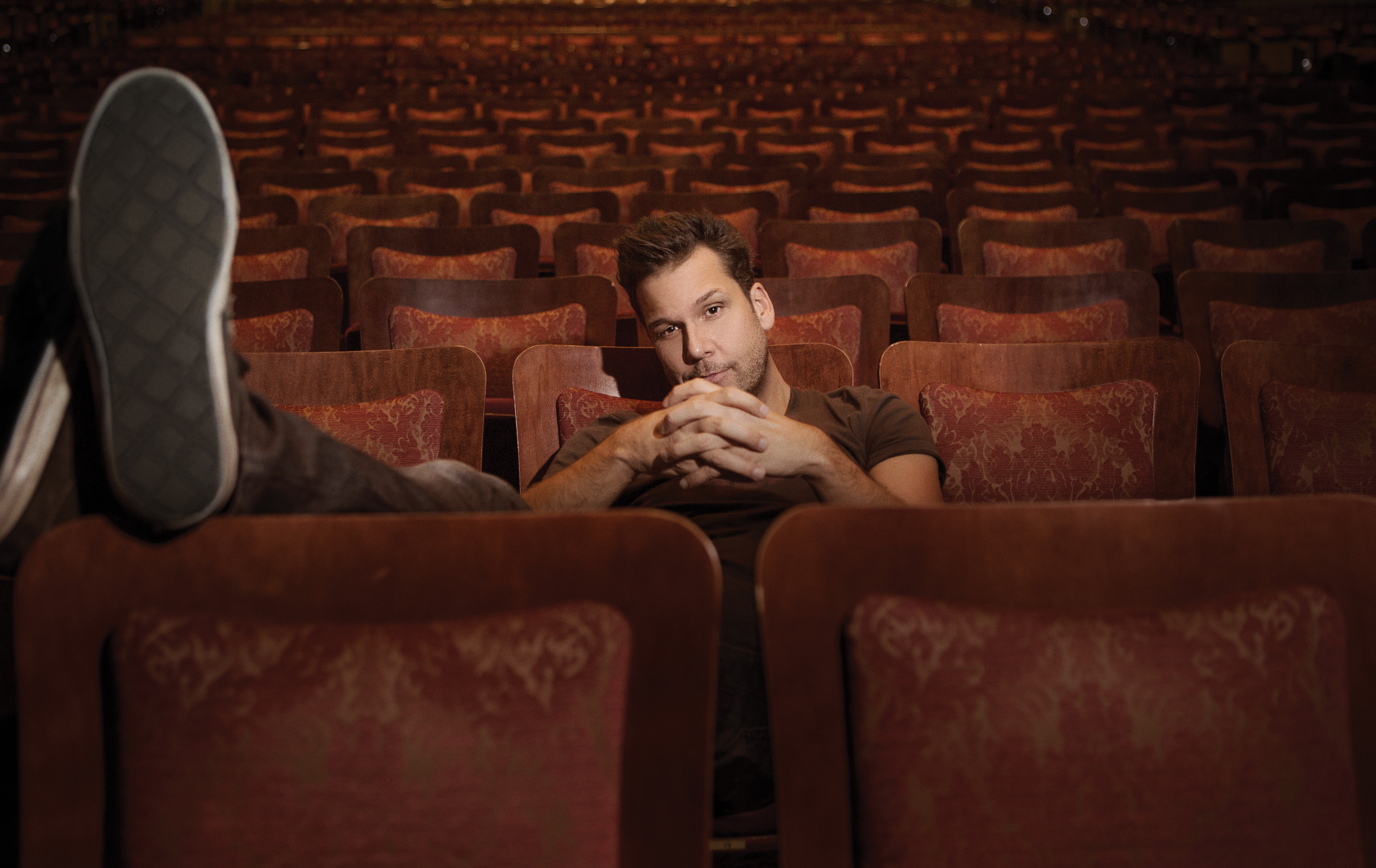 NORTHFIELD, OH, December 10, 2018—Dane Cook's set to bring big laughs back to Hard Rock Rocksino Northfield Park, 8:00pm, Sat., Oct. 18, 2019.  Tickets for his "Tell It Like It Is" tour are $115, $75, and $65.  Purchase at the Rocksino Box Office, daily 1pm – 9pm or Ticketmaster.com.
About Dane Cook:
Dane Cook has maintained his reputation as one of today's most prolific stand-up comedians, while simultaneously distinguishing himself as a charismatic and versatile actor in a variety of film and television projects.  Cook recently returned to the stage with his directorial debut of Troublemaker which premiered on Showtime. The show was filmed in the Fall of 2013 and features Cook's acerbic wit and patented brand of provocative, on-fire comedic insight while exploring the hilarious aspects of everyday life and human behavior.
His tour in 2013, the 20-date Under Oath tour, he aimed to emulate the tone of his 2003's Harmful If Swallowed album as this marked the 10 year anniversary of the album. He is well known for his appearances on Comedy Central and HBO specials, and for his successful comedy albums including: Harmful If Swallowed; Retaliation; Vicious Circle; Rough Around The Edges: Live From Madison Square Garden; ISolated INcident; and Dane Cook: I Did My Best – Greatest Hits. Combining energetic physical comedy, clever wordplay and trenchant observations about human behavior, Cook's unique brand of stand-up and accessible guy-next-door attitude have galvanized audiences of all ages. In 2006, Retaliation became the highest charting comedy album in 28 years and went double platinum, earning him a place alongside best-selling comedy vets Bill Cosby, George Carlin, and Steve Martin.  After inking a multi-faceted production deal with HBO in 2006, Cook created, directed and starred in the network's nine-part comedy documentary series, Tourgasm and wrote, executive produced and starred in Vicious Circle, a feature-length stand-up event.  For More Information:  https://www.facebook.com/DaneCook
###
About Hard Rock Rocksino Northfield Park
Hard Rock Rocksino Northfield Park is Ohio's award-winning gaming, dining, and entertainment destination, located on the Northfield Park harness racing grounds, which offers more than 200 live harness races each year. True to Cleveland's musical history as a birthplace of rock 'n' roll, the Rocksino offers the legendary vibe of the Hard Rock brand, including more than 2,300 gaming devices offered both inside and outside, varied dining options and unparalleled live music events. The Hard Rock Live music venue, the fifth of its kind, hosts sell-out crowds of up to 2,100 guests for live entertainment by renowned musicians, in addition to hosting guests for a variety of functions and banquets. Hard Rock fans enjoy phenomenal dining at the world-famous Hard Rock Cafe; Kosar's Wood-Fired Grill, football legend Bernie Kosar's finest steakhouse; Concerto Italian Kitchen, a fast-casual restaurant, featuring personal pizzas, creative pasta dishes, gelato, and more; Fresh Harvest, an endless buffet with seven action stations; and Constant Grind, a bistro with sandwiches, sweets and more. In addition, the Rocksino offers a Rock Shop with famed Hard Rock merchandise to take home memories of the Rocksino experience, as well as a 350-seat live venue, Club Velvet, features comedians and illusion acts, dance parties, special events and is also readily available for private parties and events. As a focal point for the Center Bar leading into Hard Rock Cafe, Van Halen's red hot motorcycle makes "everybody want some" as one of many "arena rock" pieces from Hard Rock's unmatched, priceless memorabilia collection at the Rocksino.  On October 18, 2017, the Rocksino will open ROCKSTOP GAS & WASH, a new Hard Rock branded and first of its kind, state-of-the-art gas service station and car wash. For more information about Hard Rock Rocksino Northfield Park, please visit www.hrrnp.com.