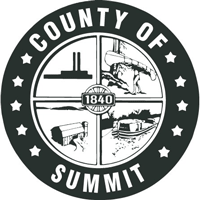 May is Public Assistance Fraud Awareness Month in Ohio, and the Summit County Executive's Office is spreading the word that "Fraud Costs All of Us."
In 2017, the Ohio Department of Job and Family Services disbursed approximately $2.2 billion in SNAP food assistance, $238 million in Ohio Works First cash assistance and nearly $632 million in child care provider subsidies. Individuals who mislead caseworkers or provide false information on an application for benefits account for a very small percentage of the funding disbursed, but the department takes even the smallest fraud cases very seriously.
"While they happen infrequently, we take fraud and scams very seriously, as they are not only costly to taxpayers, but also can be devastating on an individual level," said County Executive Ilene Shapiro. "Reporting fraud and taking advantage of fraud and scam awareness programs is beneficial to both our staff and the security of our County residents."
Applicants and recipients of public assistance programs are encouraged to report their circumstances accurately and timely in order to avoid facing potential criminal charges, program disqualification and repayment of benefits issued improperly. Residents of Summit County may report suspected public assistance fraud by calling the Summit County Department of Job and Family Services, or going to www.jfs.ohio.gov/fraud.
In addition to promoting public assistance fraud awareness, the Summit County Executive's Department of Consumer Affairs is hosting numerous events throughout the month of May to educate residents on "How to Spot and Stop a Scam".
The events are as follows:
May 5: Barberton Public Library, 602 W. Park Avenue, Barberton, OH 44203, 4:00 pm 330-745-1194
May 19: Summit Senior Expo, Firestone Community Learning Center, 470 Castle Blvd., Akron, OH 44313, 9:00 am-3:00 pm. Consumer Affairs will staff an information table at this free, public event
May 21: Stow-Munroe Falls Public Library, 3512 Darrow Road, Stow, OH 44224, 9:30 am 330-688-3295
May 23: Cuyahoga Falls Library, 2015 Third Street, Cuyahoga Falls, OH 44221, 6:30 pm 330-928-2117
For more information please visit:
https://www.summitdjfs.org/ 330.643.7315
https://consumeraffairs.summitoh.net/ 330. 643.2879