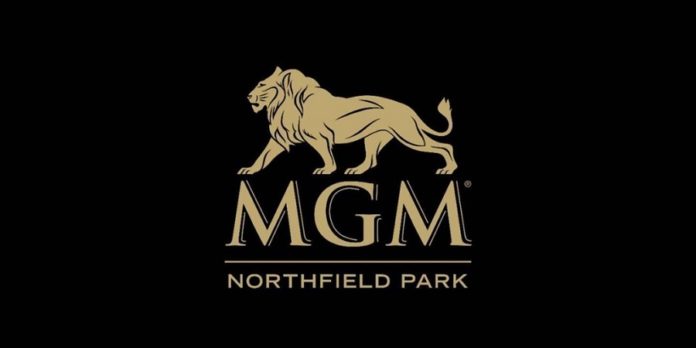 Northfield, OH-, Sept. 9, 2019–MGM Northfield Park turns up the heat with more hot acts rockin' the Neon Room's concert stage. Tickets for all shows are available at MGM's Box Office, three hours before showtime, and at all Ticketmaster.com locations.
GRUNGE DNA BAND, 8:00 P.M., FRIDAY, SEPT. 13. TICKETS: $10
Grunge DNA is a four-piece rock-and-roll cover band from Cleveland, Ohio that plays music from the 1990's with an emphasis on the bands from the grunge era that created the Seattle sound.
STONE PONY – BRUCE SPRINGSTEEN & SOUTHSIDE JOHNNY TRIBUTE, 8 P.M.,
SATURDAY, SEPT. 14. TICKETS: $15
DUELING PIANOS, 8P.M., FRIDAY, SEPT. 20. TICKETS: $10. An all-request, Dueling Pianos show.
THUNDER FROM DOWN UNDER, 7P.M., AND 10P.M., FRIDAY AND SATURDAY, SEPT.
27 AND 28
TICKETS: $39.95, $34.95, $29.95
An all-male dance revue. These chiseled performers dance on tabletops, make their way through the crowd and even ask some lucky ladies to join them on stage.
COMEDIAN LARRY REEB, 7P.M., & 9:30P.M., FRIDAY & SATURDAY, OCT. 4 &5.
TICKETS: $15, $10.
As Uncle Lar', Larry Reeb is the wise-cracking, black sheep, politically incorrect relative everyone knows. In his own twisted way. he offers tips on everything from marriage to lotteries to children. In a perfect world Uncle Lar' would be unemployed. Uncle Lar' is a regular
on "The Bob & Tom Show", syndicated in over 100 markets. Larry has been voted Chicago Comedian of the Year and has made numerous television and radio appearances.
ABOUT MGM NORTHFIELD PARK
MGM Northfield Park is Ohio's award-winning gaming, dining, and entertainment destination, located on the Northfield Park harness racing grounds, which offers more than 200 live harness races each year. The racino offers more than 2,300 gaming devices; an array of dining options such as Kosar's Wood-Fired Grill, Concerto Italian Kitchen and TAP Sports Bar; unparalleled live music and comedy events at Center Stage, a concert-style music venue, and The Neon Room, a high-energy lounge; and hosts guests for a variety of corporate and special events. The property also boasts a retail shop and state-of-the-art gas service station and car wash. For more information, visit www.mgmnorthfieldpark.com