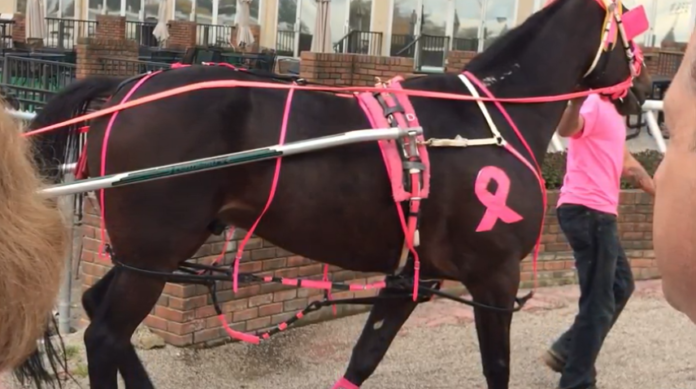 MGM Northfield Park will host "Pace for the Cure," a harness racing event featuring all-female drivers, to raise funds and awareness for the American Cancer Society. The event will take place Saturday, October 12 at 6:40p.m. post time as women from New York, New Jersey, Indiana, Pennsylvania and Ohio compete for the prize. Each race will include one-mile dashes with a purse of $7,000.
"The 'Pace for the Cure' is a wonderful way to highlight both harness racing and the awareness and support for breast cancer research," said MGM Northfield Park Vice President and General Manager Brent Reitz.
Fans can join in the drive to help fight breast cancer by purchasing raffle tickets ($1 each or five for $3) and depositing them in bags that correspond with their favorite "Pace for the Cure" driver. Tickets from the winning bags will be entered into a drawing for prizes. Raffle tickets can be purchased at Northfield's promotional table on the first level of the grandstand on Saturday, October 12, starting at 6 p.m. and continuing until post time for the "The Pace." A silent auction also will take place from 6 p.m. – 9 p.m. and will feature specialty packages such as Center Stage concert tickets, dining gift cards, kitchen essentials and entertainment coolers.