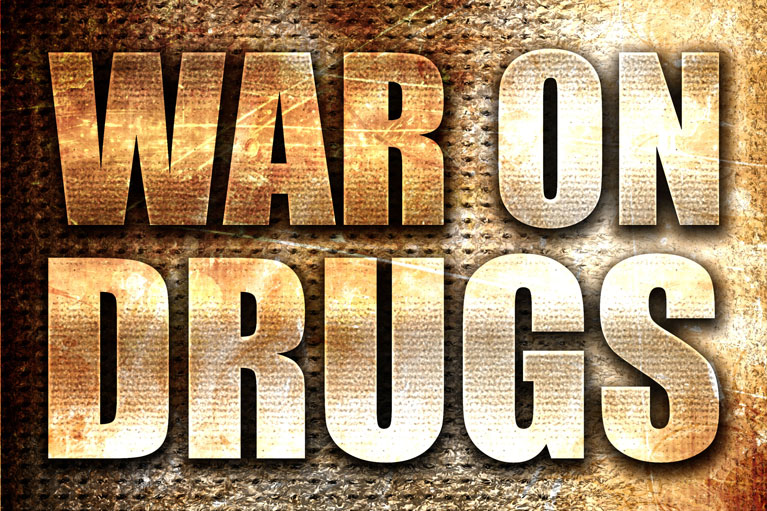 On April 6 at around 1500 hrs. the Macedonia detective bureau had been advised by a confidential informant of a possible active meth lab at a motel in Macedonia. A search warrant was obtained for a search of the specific room which belonged to the maintenance man of the motel. Also listed in the warrant was the another room that the maintenance man had access to. He was called down to the front desk at the request of the detective and was detained at the front desk the while the search was executed.
In one of the rooms, two bottles that appeared to be one pot meth labs. One bottle with a Soda Stream bottle which was located on a chair by the door and the other was a Coca-Cola bottle with a PVC tube coming from it. This was located in the bathroom by the toilet. Both bottles appear to have white granular substance in them along with thin black pieces that were believed to be lithium battery strips. There were also numerous chemicals used to manufacture methamphetamines found in the room. Numerous methamphetamine pipes with burnt residue and a multicolored glass marijuana pipe were also located in the room.
The only other items found during the search of the room was a large box of "meth" garbage located in the room. The Summit County Drug Unit was contacted at this point and their Meth Lab Response Team arrived to take the items found in the rooms. All items were rendered safe and sent out for testing.
The detailed report of all the chemicals found in the room and the bottles will be sent to Macedonia Police Department upon completion by the Summit County Drug Unit. The maintenance person was transported back to the Macedonia Police Station and charged with one count of Illegal Manufacture of drugs F1, Illegal Assembly or Position of Chemicals to Manufacture Drugs F-2, and Illegal Use or Possession of Drug Paraphernalia M-4 through Stow Muni Court.
UPDATE: Per the City of Macedonia Police Report, the motel in question is Key Inn.