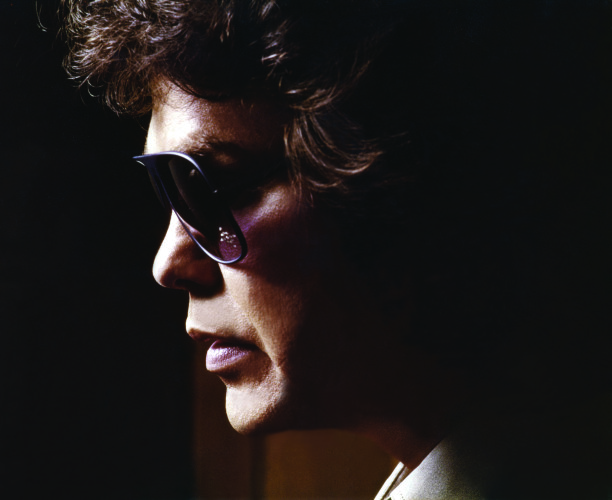 Photo credit: Sony Music Archives
By Felicia Naoum, Reporter
Northfield, OH – At the start of our interview, Ronnie Milsap greeted me with eagerness and a wholesome southern drawl. Ronnie's southern roots were interested in my Cleveland roots. Ronnie loves the CLE and he paid a proud compliment to our Cleveland Orchestra. He's excited to come to Cleveland and perform at the Hard Rock Rocksino Northfield Park. But, before we get to the show, let's get to know Ronnie a bit more. This piece may not be as epic as his Concorde ride that he correlates his music career with, but it sure is adventurous in its own right and worth the read.
40 No. 1 hits, over 35 million records sold and 6 Grammy Awards to date. These friends, are the successes that Ronnie says resembles a thrill-seeking ride in the music industry. "I must say it was a very satisfying flight – almost like riding a Concorde. I rode a Concorde a couple of times," says Ronnie as I asked him to describe his thoughts on his successfully sustaining career in music. Ronnie's music career has spanned decades, and through these decades, he has always cherished his music. "They're all (his songs) kind of like children. You love them all and you love them all for a different reason."
Not only does Ronnie love his music, but the world does, too, and fans are thankful that Ronnie chose music over let's say "mathematics". Ronnie had a full scholarship to Young Harris College but left academics behind for the entertainment world when he dropped out of college after playing the piano in the student center at Young Harris, and encountering a fellow college mate who asked Ronnie to sing classic songs on the spot including "Lonely Tear Drops" by Jackie Wilson.
Ronnie nailed the casual college audition and was invited to an outside band practice. Ronnie played at the Civic Center in Gainesville, Georgia with the band and they knew they wanted to keep him. Band members told a young and talented Ronnie, "You're in the band whether you like it or not." Ronnie set-up his electric piano in one of the band member's basement and the beginning of history was made.
Ronnie shared with me how people, especially his college counselors, tried to talk him out of music and into college books, but even at a young age, Ronnie knew where his heart was. Ronnie wasn't afraid to follow that heart of his either, "Music is really where I belong. That's where I'm headed and that's where my heart is. That's where I'm going," Ronnie told his counselors. Ronnie not only arrived at the music scene, he took it over, and implemented music across the board as a multi-genre artist who is still recognized today.
"It was very successful because of Joe Galante, the head of RCA," says Ronnie on crossing over multiple genres. Galante said to Ronnie, "You can do anything; you oughta become the multi-format artist. Galante pushed Ronnie to go out of his comfort zone. "Just cut it; don't worry about if it'll be a hit," advised Galante to Ronnie.
"He finally retired from the record business and I hate to see him go because he helped me a lot; get out there on that limb, go someplace where you're not real comfortable he said," shared Ronnie.
Ronnie went someplace – all over the music map. Ronnie has covered genres of music including pop, country, jazz, gospel, and rock. "I never did rap but I bet I could," laughed Ronnie. I bet he can, too. Ronnie's talent just gets you. Songs like "Smoky Mountain Rain" and "I Wouldn't Have Missed it for the World" are still, today, what they were decades ago: classic and timeless.
"You look at Sinatra – his stuff, it still holds up today like it did then; that's what I'm always trying to do – to hit that bar of excellence." Ronnie has hit that bar then and now. His latest album, Summer #17, is a tribute to his country roots. "I stumbled onto that song and the guys that wrote the song…I was in a studio and called Sony. Sony approved the record and said, "We'll do it."
"And we did it," confirmed Ronnie. "It just turned out great. We always have the right engineer. You have to get it to someone who has a vision…when you make a record, the record is forever," says Ronnie.
Long before Summer #17, big names inspired Ronnie. Legends like Ray Charles and Elvis Presley contributed to a great deal of Ronnie's inspiration. During Ronnie's college days, he flew down to Atlanta to attend a Ray Charles show. Ronnie met with Ray, told him that he wanted to do what he did, and sang for him. "Son, you have to become a professional musician," said Ray to Ronnie. Ronnie caught the next flight back to Raleigh, his hometown, and told his college counselors, "Ray Charles said I have to become a musician."
Ronnie followed the wise words of Ray Charles which led him to a life-long career in music. This career has enabled Ronnie to work with the King of Rock 'N' Roll, Elvis Presley, singing background vocals on Elvis's "Don't Cry Daddy" and playing the keyboard on "Kentucky Rain". Ronnie, a huge Elvis fan himself, gushed about the King to me. "He was the voice of my generation. I could sit and talk with him just like I'm talking with you now," Ronnie said to me.
The past certainly plays a role in the present. Legends have inspired Ronnie to stand alone as the legend he is today. A domino effect of goodness that brings people all over the world the talent they want to see.
When you attend Ronnie's show, you will get superb quality. I asked Ronnie what fans can expect from his show and how his show still holds true to earlier decades. "The band is the best it's ever been. We have all the right components. When we hit the stage, the team always wins… all the right personal in the production…the best sound engineer…they know everything I've ever recorded. Quite often, we'll have a set list," added Ronnie. But even Ronnie likes to break up the night with fans by sometimes including his audience in on the act. "I'll ask the audience what you want to hear." Ronnie may say, "I haven't done that song in a long time but I'll do it. This band is so good; we shoot right from the hip," he added.
At the end of our interview, Ronnie shared what it takes to get to where you want to be with his honest opinion. "Well you know, if I had to do it the same way I did it in 1973, it wouldn't work. I happened to be lucky." Ronnie explained to me that he was in the right place at the right time.
"For anybody that wants to get in the entertainment world… you just wanna do it so much, you wanna do it so much, you're so driven…and you're working on that craft every day…that's when it will happen for you," wisely advised Ronnie to readers.
Take these wise words to use, folks. Ronnie has broken down barriers and crossed platforms long before hot artists today. He's a talented man, a wise man and Cleveland couldn't be happier to welcome this living legend at the Hard Rock Rocksino Northfield Park on Friday, March 10th.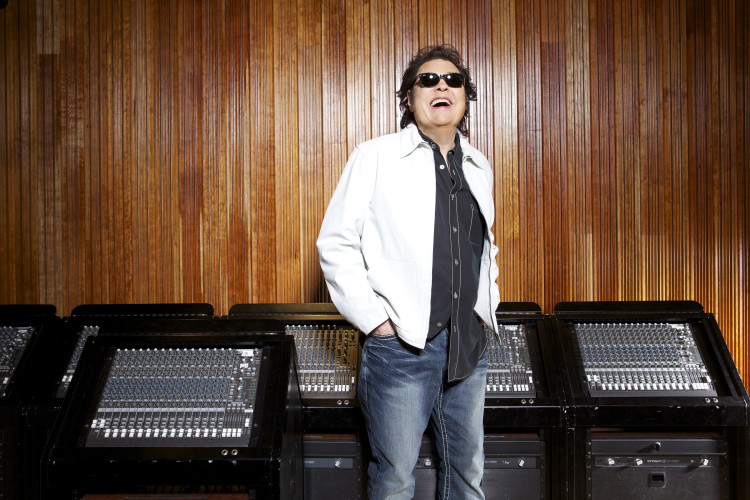 Photo credit: Allyson Reeves-Land
Save
Save
Save
Save
Save