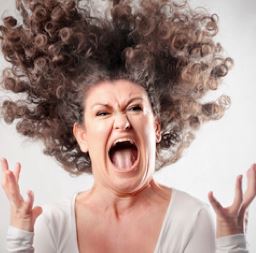 Macedonia police were advised that a gray vehicle, was passing vehicles left of center and had struck the curb, then pulled into the parking lot of Walgreens. The police were just pulling in when the vehicle started to pull away. The police officer activated the overhead lights and the vehicle stopped. The police officer talked to the driver, explained why he had stopped her and asked if she had struck a curb while driving. The driver stated that she had not struck anything and had pulled into the parking lot to make a phone call.
The police officer asked te driver if she had been drinking tonight she stated that she had earlier in the evening. He also asked about fresh damage to the rear quarter panel of her passenger side. She stated that it was "from a long time ago." She was having difficulty with the tests that the police officer was asking her to perform, She began to cry, then declined to perform one of the tests, stating "Can we just go to the police station," then reached for the handle to her car door. The police officer grabbed her left arm and advised her that she was under arrest for OVI. She began to pull away and started screaming "HELP!!" Two police officers were needed to put her in handcuffs, at which point she was placed in the back of the police cruiser.
She was charged with OVI (operating a vehicle under the influence of alcohol) and resisting arrest.