From Mike Ehrman: Nordonia lost to Twinsburg 55-52 in Suburban League action. In the Knight's last regular season game, Drew Petros scored 16 points, Julius Jones had 11 and Gabe Byrd had 6 including 2 big 4th qtr baskets. The Knights are now 10-12.

See game stats here from Cleveland.com
Boys go on to play Euclid on Wednesday, February 28 7:00pm.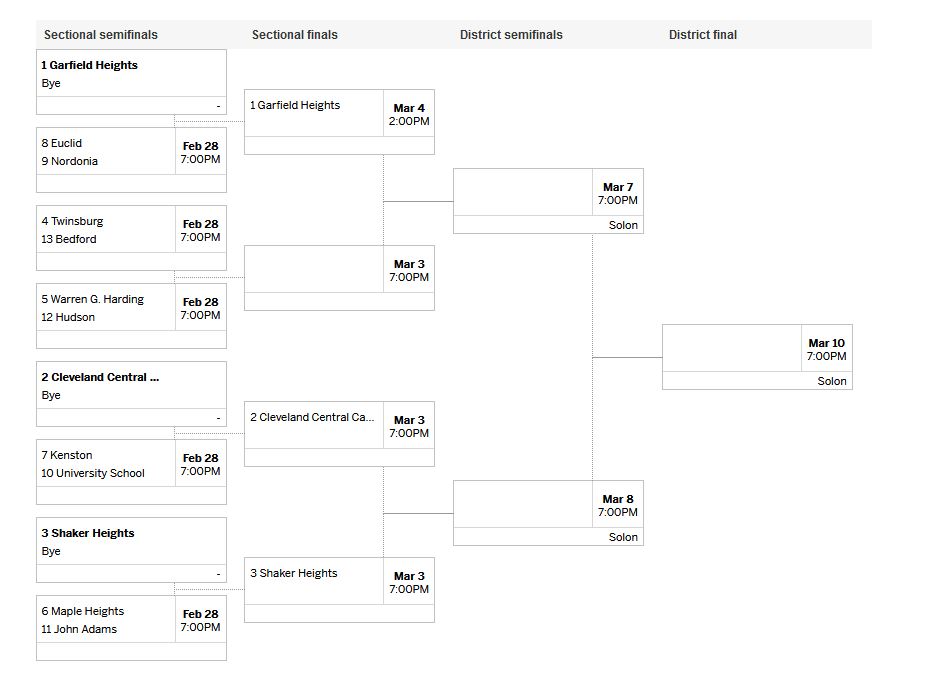 More pictures here from T.J. Powell Photography
Did you miss our coverage of the pep rally earlier in the day? Some staff members received a pie in the face!
Senior Night Ceremony – video by Dylan Maholm
National Anthem by Amber Robinson (girls JV basketball player)- video by Dylan Maholm
Halftime Performance by Nordonia Varsity Cheerleaders – video by Julie D'Aloiso
Halftime Performance by Nordonia Winter Guard – video by Julie D'Aloiso
Nordonia vs Twinsburg Varsity Boys Basketball Game Highlights – intro video by Dylan Maholm and highlight video by Julie D'Aloiso