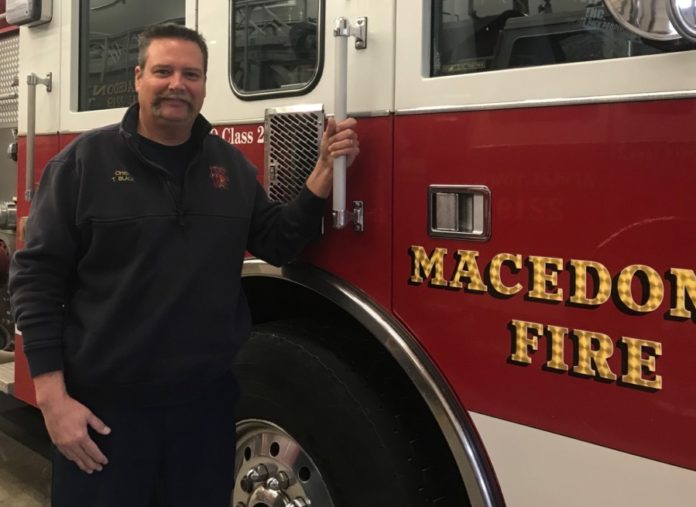 By Julie D'Aloiso
Tim Black has retired from the City of Macedonia Fire Department. You may have seen some of the many signs around the city wishing him well.
I asked him some questions on Tuesday the 12th and recorded this podcast. You can hear in his words:
What was his proudest moment?
When he was growing up did he want to be a fireman?
Information about the start of the Santa program and the explorer program.
Details about the new ladder truck.
What programs did he implement here?
He shares advice to high school students.
Who would he like to thank?
What is the process for finding his replacement?
Click the green arrow to listen to the entire podcast.
At the Thursday night City of Macedonia Council meeting, most of the meeting revolved around honoring Tim Black.
Proclamations were read by Josephine Arceci, Clerk of Council, Lori Pesci, representing Summit County Executive Ilene Shapiro and Mayor of Macedonia Nick Molnar.
Mayor Nick Molnar also read a certificate of congressional recognition and achievement from Congressman Dave Joyce.
Watch the video below:
The City of Macedonia assembled a nice collection of Tim Black pictures.
Watch the video below: