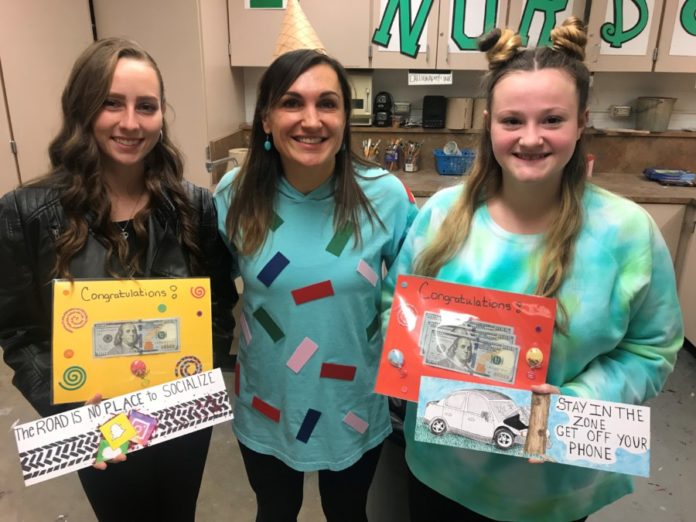 The Summit County Sheriff's office, through support from State Farm®, challenged Summit County high school students to create a public service announcement (PSA) billboard to educate their peers about teen driver safety.
We congratulate Sarah McGring from Nordonia High School for submitting the winning billboard designs promoting Teen Driver Safety. Sarah's billboard design will be displayed at Main Street at Tallmadge Ave in Akron beginning on November 4th.
The artwork from Natalie Wurts, from Nordonia High School will be made into stickers that will be handed out at community events.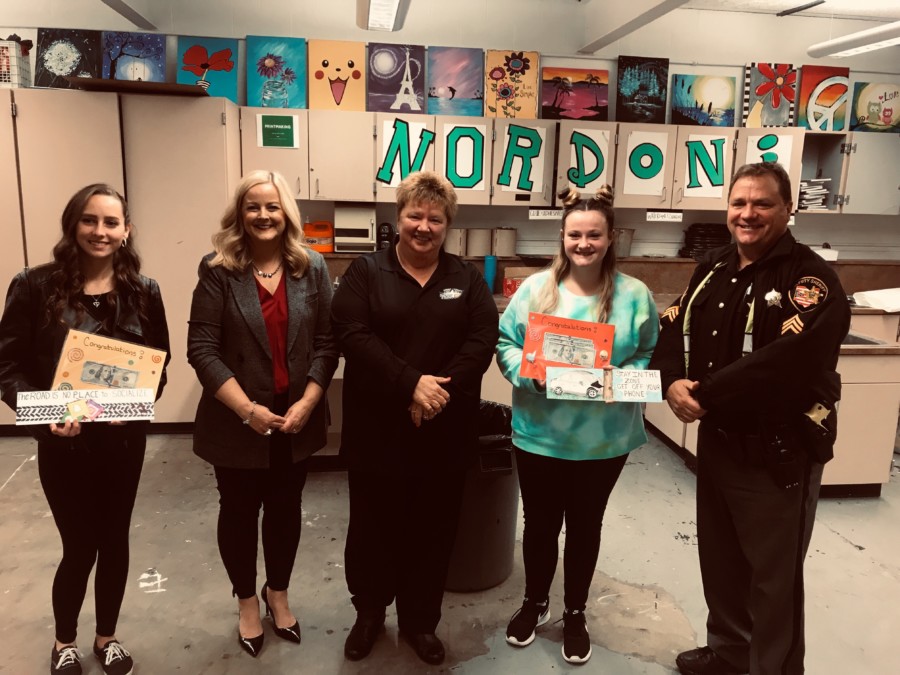 A panel of judges selected the winning entry based on the following criteria: relevance, originality, creativity, aesthetic quality, and how well the message of teen driver safety is communicated through the design. Motor-vehicle crashes are the number one killer of teens. State Farm Agent Jill Gaba said "The goal of the contest was to raise awareness around teen driver safety and improve opportunities to get young people involved in programs like this to bring awareness and have conversations around safe driving."
Motor vehicle crashes are the leading cause of death for teens 16 to 19 years old in the United States.  In the United States, the fatal crash rate per mile driven for 16 -19 year-olds is nearly 3 times the rate for drivers ages 20 and over. Gaba said "we are proud of all the submissions and together it is our goal to work with the community to bring the number of fatalities among all age groups to zero."