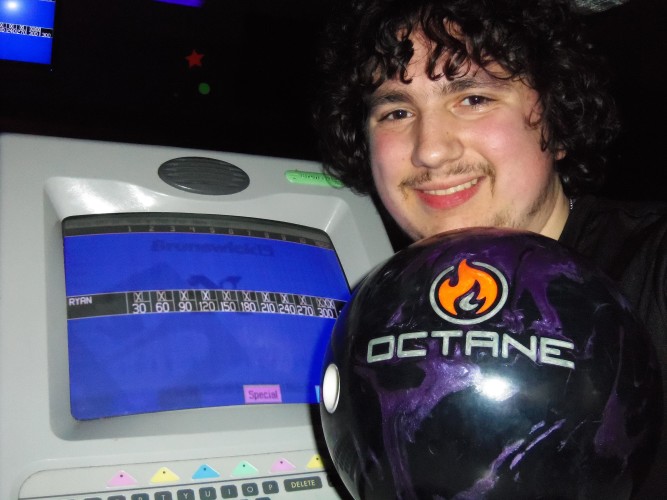 By Victor Milani
This is a story of former Nordonia High School bowling star Ryan Liederbach. I've known Ryan, and his mom Linda Ardo for many years. I have seen Ryan develop from a shy, sometime introverted youngster, to a champion bowler, full of confidence, and now bowling and succeeding in college. We are Nordonia Proud Of Ryan, and his bowling accomplishments. Below is his story.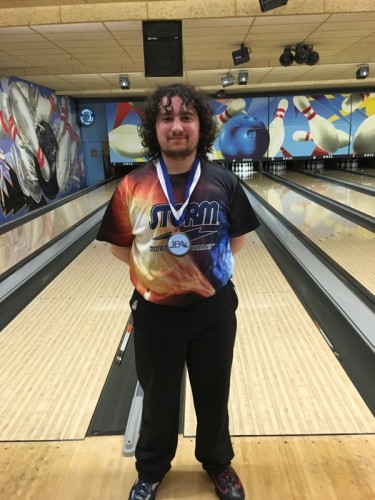 Ryan Liederbach started his bowling career at the tender age of 18 months old. It seemed only natural to get him out on the lanes as he comes from a bowling family. His father Noel Liederbach was on the Professional Bowlers Tour. His mother Linda was also a bowler. Grandmother JoAnne Liederbach was the general manager of Ambassador Lanes-Bedford. Ryan was given the opportunity to bowl his heart out at grandma's lanes. At the age of four Ryan appeared on a Channel 19/43 sports segment. His bowling average was 90. He developed his unique two-handed style back then. The lightest seven pound ball was too heavy to bowl one handed so he threw the ball two-handed. His father told him if he wanted to bowl two-handed, he would show him how to throw it to maximize his style. His dad is also his coach. Noel Liederbach took over coaching at Nordonia High for the boy's team in Ryan's junior year. Noel has coached the last four years and has been to State all four years.
When Ryan was a little older he stated bowling in the youth league at Roseland Lanes. With age he learned how to better control the ball and excel. And he also started to take bowling more seriously as Ryan is a very competitive bowler. Ryan was developing into a champion bowler. Ryan started on the high school bowling team on the Varsity team as a freshman. By the end of the bowling season, he was the anchor. The Nordonia bowling team had advanced to the District championships. Ryan was the top qualifier and district champion which earned him a trip to State as an individual. Ryan made two more trips to State, once more as an individual and his senior year with the team. Ryan was voted by the Ebonite/Ohio High School Bowling Coaches Association as the Senior Northeast District Bowler of the Year. Ryan has earned many awards, medals and trophies in his youth career.
In his high school years, Ryan joined the Junior Tournament Bowlers Association, (JTBA). In JTBA, the youth bowlers learn to bowl on Sport Patterns, (different oil patterns similar to the pro bowlers). He has won three tournaments in JTBA. It is very hard to win when you have a field of 50-100 bowlers in your division.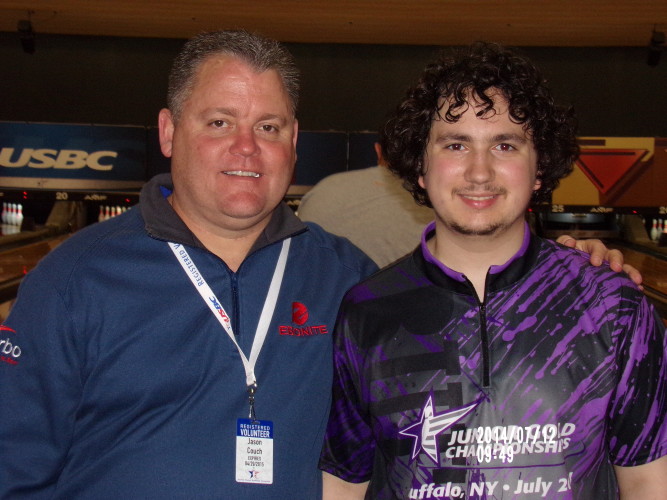 Bowling in JTBA Ryan has learned to bowl on many different oil patterns. Ryan is looking forward now to bowling in his last tournament as a youth at the North Pointe Junior Gold Championships tournament. This is a national tournament and there will be over 4000+ youth bowlers invading Cleveland this July. Ryan has qualified to bowl in Junior Gold the last three years. This is a tournament for the elite youth bowlers. Ryan's performance at Junior Gold in Indianapolis last year earned him an invitation to bowl in the Team USA Trials this past January. He finished in 42nd place in a field of 152 in the U.S. Amateur division. After Junior Gold Ryan will be considered an adult bowler.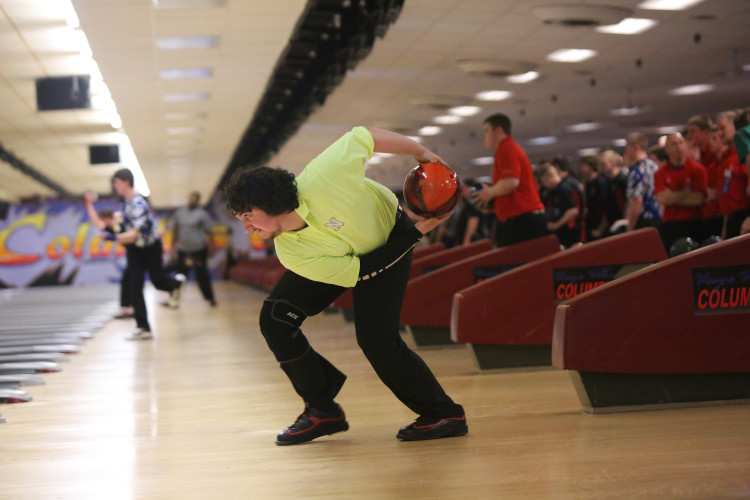 Ryan has racked up eight – 300 games, eight – 299 games and an 812 series for three games. He earned a '300' ring and an '800' ring from the USBC. Ryan is currently bowling on the bowling team for Notre Dame College in South Euclid. He is studying to get his Bachelor's Degree in Criminal Justice. Ryan has a goal of bowling in his first PBA tournament in the very near future.
Save
Save
Save
Save