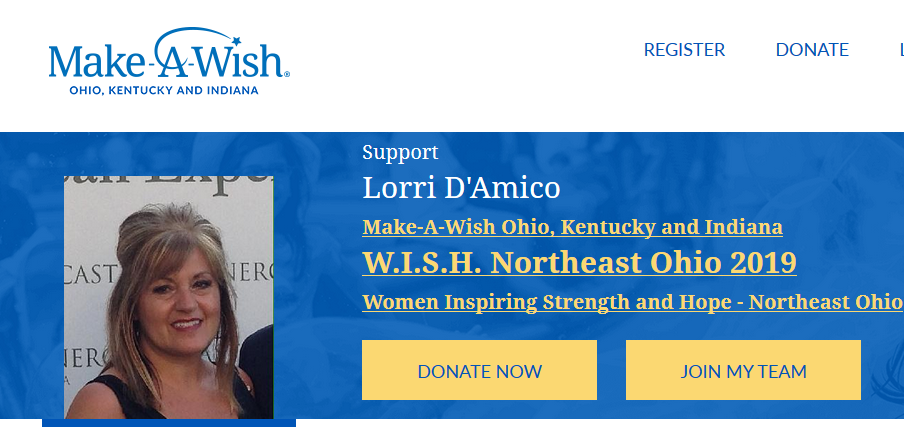 Northfield resident, LORRI D'AMICO, has been chosen by Make-A-Wish® Ohio, Kentucky & Indiana to be a part of the NORTHEASTERN OHIO W.I.S.H 2019 initiative which honors outstanding women for their career success, significant contributions to the community and personal passion and commitment to Make-A-Wish.
The campaign is inspired by a Cleveland teen who has been granted the wish to go to Italy. Ms. D'Amico is the director of the Italy division of the destination management company, Celebrated Experiences, of Atlanta. #WISH44 (the wish teen plays football for a local high school in jersey #44) has been receiving many social media posts from supporters not only in Italy, but many other countries all over the world displaying a #WISH44 sign. Everyone is invited to post their best selfie on social media showing off their location or any interesting background with a sign #WISH44. The more unusual the better!
The campaign concludes August 25 in Northfield at the Nordonia Event Center with a big Vegas night fundraiser. If you would like to donate, attend or sponsor this event please contact ladamico@yahoo.com.
Take a moment to read this inspiring story:
http://site.wish.org/site/TR?px=3952476&fr_id=2685&pg=personal