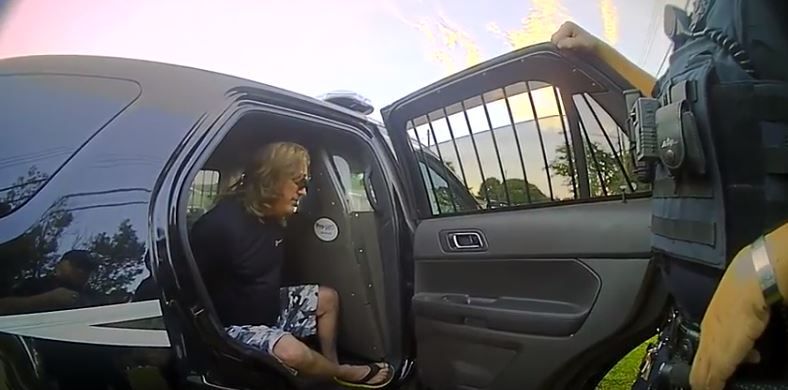 By Victor Milani
On 8/21/2018, Northfield Village Police was dispatched to 9229 Cranbrook Dr. Northfield for what appeared to be a domestic dispute between Northfield Village Councilman Keith Czerr and other family members. The call to dispatch was made by Keith Czerr's ex-sister in law. At this point, the truth is hard to ascertain, as Czerr refused to speak with the police, citing his 1st and 5th amendment rights. Other family members, including Czerr's brother, gave reports as to what occurred during the dispute. Despite Northfield Village Police numerous request for the Councilman to give his version, he continually stated it was his constitutional rights to not respond to the officer's questions. When Councilor Czerr made movements towards his car, the officers directed him away from the vehicle, fearing weapons might be in the car.  The officers then handcuffed Councilor Czerr and placed him in the back of a Northfield Village cruiser. Czerr states the Northfield Police handcuffed him so tightly, he began to lose feeling in his hands. He also stated to NordoniaHills.News that upon being handcuffed, the force by the police popped his shoulder out of place. Czerr maintains that he feared for his safety and well being by the alleged abusive force Czerr states his personal space was being violated when Police got in his face and was trying to provoke an altercation. Czerr also responded that his Miranda rights were not read to him while being detained in the cruiser.
Northfield Law Director Brad Bryan told Nordonia Hills. News that Miranda rights are only read when a person has been formally arrested and brought in for questioning. Mr. Czerr was never arrested or charged with any crime stated Bryan.
Northfield Village Police Chief  John Zolgus offered this statement regarding the matter: Northfield Village Officers responded to a domestic dispute and tried to investigate the incident at 9229 Cranbrook Dr.Upon arrival. Mr. Czerr was defiant towards the officers from the start. Officers requested that he to not go, officers, not knowing if any weapons were present in the car, Mr. Czerr was placed in handcuffs. At that point, he resisted and was placed in the back of the cruiser. Northfield  Village Police Officers followed policy on use of force.
Czerr is entering his second year on Council, having first being appointed by Mayor Nehez to fill out the term of Councilor Jim Daughtery, who resigned. Czerr then went on to win a four-year term in an uncontested council race. He previously ran unsuccessfully for Mayor.
Nordonia Hills. News has acquired the 911 call (click the green arrow to listen):
Click here to view the incident report
The body camera video of the officers at the scene is the last video on this page.
You can watch Mr. Czerr's comments made during this past Wednesday night concerning the issue in the first video below (forward to 38:00).
NordoniaHills.News wants to hear from you in this sorted matter!
WARNING: SOME LANGUAGE USED IN THE BODY CAMERA VIDEOS IS GRAPHIC IN NATURE. THIS MAY NOT BE APPROPRIATE  FOR YOUNGER READERS!