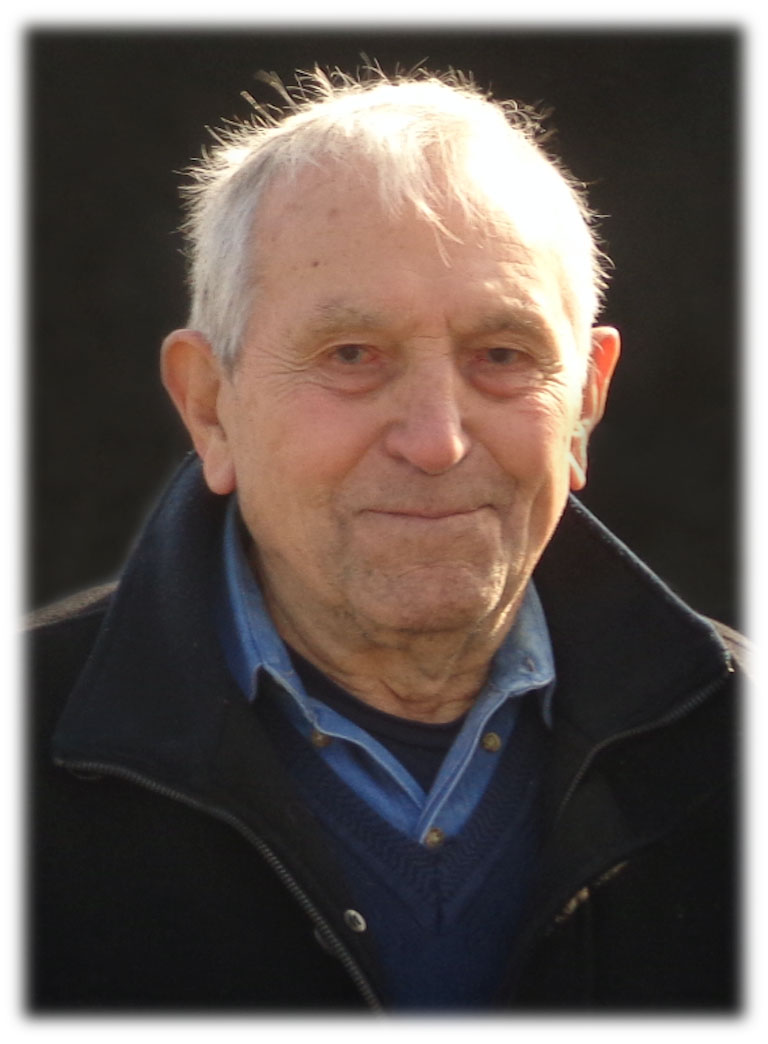 James Louis Giarelli, 94, passed away peacefully on January 8, 2019. Born in a small town in the coal country of Pennsylvania to Giacomo Giarelli and Madeleine (nee) Signorelli, he and his family followed the coal to the steel mills of Cleveland, where he spent the rest of his life in East Cleveland, Richmond Heights, and, most recently, Twinsburg. He was the oldest son and outlived all of his siblings, Jean, Battista, Mary, Rosemary, Nancy, and John and his beloved wife of more than 60 years, Teresa Giarelli (nee) Postacchini. He is survived by his daughter and son-in-law Cindi and Michael Bakenie and son James and daughter-in-law Ellen; grandchildren Michael Bakenie and wife Carly, Melissa Howard and husband Ryan Howard, James J. Giarelli, and Emily Blackburn; great-grandchildren Max, Madden and Manning Howard, Julia Blackburn, and Michael Bakenie V; and sister-in law Sandra Purrenhage, her husband Charles, and generations of nieces and nephews.
A child of the Depression, he believed in the practical and redemptive value of hard work. After an early career as a tool and die machinist, he began Highland Landscape Company and built a thriving small business that sustained his family until his retirement. He enlisted in the Navy after graduation from Collinwood High School and served with distinction on the Battleship New Jersey through the entire Pacific Campaign of World War II. His experiences during the war were compiled for the Library of Congress in an oral history interview. He was part of the Honor Flight Veterans delegation from Cleveland and was chosen to lead the small group in the ceremony at the Tomb of the Unknown Soldier. He knew the tragedies of war first hand and always believed that a true patriot works for peace. He kept his faith in the politics of the common person to the very end, shared posts from Occupy Democrats and loved MSNBC. He gave his time and energy tirelessly to his community and thoroughly enjoyed his huge circle of friends. He was a member of Kiwanis for more than sixty years and served in many leadership positions, including Lieutenant-Governor of Ohio Kiwanis. He worked with his fellow members in Richmond Hts. Kiwanis to raise thousands of dollars for student scholarships, especially through the Annual Golf Outing, which he led for nearly 40 years.
He was also a great teaser and knew how to have a good time. As a young man, he loved hunting, fishing, bowling, and going to baseball and football games and boxing matches. He became an avid and serious golfer and won club championships into his 90s. His special love was the Cleveland Browns, through good times and bad.
His wife Teresa was the love of his life for more than 60 years. They traveled across the United States and made a special trip to Italy for their 50th anniversary. They thoroughly enjoyed each other's company and personified amazing grace when they danced together. He missed her deeply after her passing and made sure her gravestone was decorated appropriately for every season.
He was a man of deep feeling, usable intelligence and fierce loyalty. He gave of himself freely and never lost hope that people working together could make a better world. All those who knew and loved him mourn his loss, while taking solace in the wonderful memories of our time in his company. Family suggests memorial contributions in his name to the Christ Child Society of Cleveland 7901 Detriot Ave. Suite 300 Cleveland, OH 44102 or the Richmond Heights Kiwanis 27285 Highland Rd. Richmond Heights, OH 44143. Friends may call at the FERFOLIA FUNERAL HOME 356 W AURORA RD (ST RT 82) SAGAMORE HILLS FOR VISITATION SUNDAY 1:00-3:00 and 5:00-8:00PM. Funeral Monday 9:00AM at the Funeral home. Mass of Christian Burial to celebrate Jim's life SS Cosmas & Damian Catholic Church at 10:00AM. Interment All Saints Cemetery.