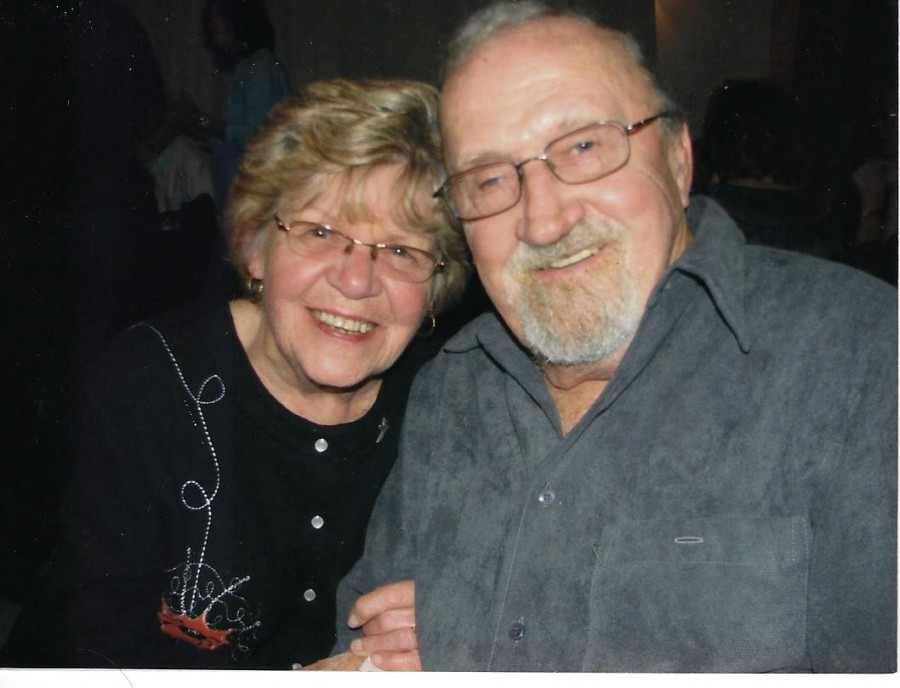 On Tuesday, October 16th, 2018 Raymond and Jean Dolezal will be celebrating their 70th wedding anniversary.
Ray and Jean were both born and raised in Cleveland and met in 1946 at The Ranch, which was a picnic grove in Maple Heights.  They were married at Our Lady of Lourdes, in Cleveland on October 16, 1948.  They raised 8 kids in a small colonial in Garfield Height's before moving to Brecksville and then finally settling in Sagamore Hills.
They both enjoy their large family gatherings with 19 grandchildren, 11 great grandchildren, and 2 great great grandchildren.  Ray and Jean are still very active and stay social by attending the Senior programs both in Nordonia Hills and Oakwood Village.  They also enjoy using the Macedonia Rec Center for fitness and visiting with friends.  They are members of St Martin of Tours Catholic Church in Maple Heights where on Sunday, October 14th at 9 am they will renew their wedding vows.
Love to you both, from your Family
---
Send your story here http://nordoniahills.news/send-us-your-story/