By: Felicia Naoum (video by Gary Miller, photos by Vic Milani)
Even reliving the happy ending of a classic fairy tale once is never enough. Chris Simmons, Director of the drama club at Nordonia High School knows this all too well. Simmon's background in theater is rooted in his childhood as he did plays in grade school. However, Simmons wasn't so sure then that theater was for him. It wasn't until high school when Simmons auditioned for his first musical – The Wizard of Oz. Simmons went in with no expectations, but came out learning so much more about himself than he never knew – his love for theater was discovered and he was hooked or as he better described it, "I just fell in love with it."
This love didn't allow Simmons to stay away too long after graduating from Nordonia High School – he shortly returned a year later where he paid his dues, started small and took his love all the way to the top starting out with various acting roles while becoming Production Assistant in 2005, Assistant Director in 2011 and Director in 2014 which he presently holds at Nordonia High School's drama club, an extracurricular activity for students. Through all of these titles, which Simmons said, "I love them all; it's hard to pick one area over the other as a favorite."Simmon's passion still remains with the students as he wants to continue to contribute to younger students developing a love for theater.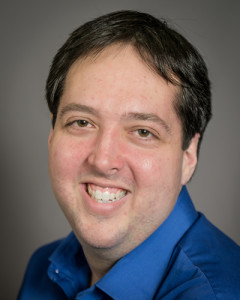 Simmon's love for theater continued to sustain him even outside of drama club where he received his bachelor's degree in theater at The University of Akron as well as receiving another bachelor's degree from there in education and a master's in education.The drama club at Nordonia High School puts in rigorous effort as rehearsals are five days a week for fifteen weeks. Along with rehearsals, the standards of creating the set are very high and money is well spent on cultivating the best pieces to show. Simmons doesn't forget to give credit where credit is due as he included the people from make-up, stage, and tech that make this show happen too. He says, "There are more people off stage than on stage to make this work."
Simmons is currently directing the most recent version of the Rodgers and Hammerstein classic, Cinderella. This newer version, that has been altered to stay present with the current time, just concluded its broadway production at Playhouse Square theater in Cleveland this past summer. Simmons wants you to rest assured that this is indeed the same Cinderella story everyone knows. He just added that, "The way the characters get to the ending is a little different."
Simmons is always encouraging students to audition. His words are, "Don't be afraid to try."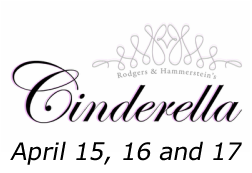 Starting March 7th, tickets can be observed online at Nordoniadrama.com/musical or a request for tickets can be emailed to nordoniadrama@gmail.com.
Simmons continued to credit this program as being the program that instilled the love of theater in him. Clearly, he is committed to not only the drama club program but to his hometown as well.
Another equally important contributor to Cinderella is Megan Gargano, the Choreographer and Assistant Director of the drama club at Nordonia High School. Megan is in her fourth year with Nordonia High. Gargano also founded and directs The Movement Project in 2009, a non-profit dance company. Gargano's biggest piece of advice to students in the play is to showcase their strength. She doesn't want them to feel bad about not reaching a standard in performing. She simply wants them to meet their own standard. Talk about a confidence booster!
Senior of Nordonia High School, Emma Gabor is playing the leading role of Cinderella. This is her first main role and as she beamed with excitement, Gabor said, "This is the coolest thing ever!"
Gabor's sidekick, who we all know as "The Prince" is junior of Nordonia High School, Sam Fujikawa – playing more specifically – Prince Topher. This is Fujikawa's eighth play and he said, "It's not like anything I've been in before." Further, Fujikawa explained that this performance includes many different elements that will appeal to many different audiences.
So, as the director, Simmons said, "Come see the show!"