By Felicia Naoum
"I saw Ron White back in the late 90s, and he's just as funny now as he was back then. Always has good and fresh material." -Roger Hamilton, Childersburg, Alabama Native
"I've always liked comics that push the envelope a bit. And Ron does that while also telling great stories. I will always laugh at They Call Me Tater Salad."– Joe Tomasko, Parma Heights, Ohio
S ome may call it a rag to riches comedy story. This once struggling comedian rose to the top many years ago during the "Blue Collar Comedy Tour" and has kept the momentum.
Comedian Ron White, or "Tater Salad" as his fans know him as and no, it has nothing to do with potato salad, "If you want to know how I got that, read the book," said White, is completely honest. Maybe too honest for some, but hands down one of the most down-to-earth folks around. At the end of the day, his intention is to make folks feel better. Just wait and see.
It's hard to say who has the last laugh: White or his fans.  This man delivers laughs nonstop. White said he performs 110 cities a year, 10 weekends in Vegas and three sets a night when he's home. "I'm on stage every day," said White.  If White's not touring, he's at The Comedy Store.
"Do you have a favorite comedian?" I asked.
"I don't really have a favorite comedian that sticks out in my head. I do sets every night at The Comedy Store. That's where I hang all the time. Everybody that you see there will just burn the stage apart."
But it might be White who does the most burning. He sparked a fire back in his hometown state of Texas, and his flames are nowhere near burning out.
This Texas native only knew of humble beginnings from his working-class parents and dirt roads that still exist today before making it big. "I come from a little bitty dirt town made of dirt. To this day, the streets I lived on when I was a kid are dirt," said White.  His late father worked at a refinery, and his mother was a cashier at a grocery store. White's father never saw him perform standup.
"Well, your parents are completely proud of you, right?" I asked.
"Well, my dad is completely dead," said White.
Ron White got me.
"Oh no, I'm sorry," I said with a big foot-in-my-mouth.
Just as quick as he is to make a joke, he makes you feel "better". You'll see.
"Oh, it wasn't your fault. He died years ago."
There are so many reasons White's dad would be proud. All you have to do is check out White's bio on his official website. The accolades are well-stocked.
This funny guy who once sold windows never dreamt of making it big. In fact, he didn't even have a retirement plan. White told me he used to think "maybe something neat will happen" when it came to retirement. And he hardly expected it to be as neat as becoming a comedian chart topper, New York Times Bestseller, a Gold Record holder, and multi-Grammy nominee with a career that keeps getting better and better. "I never sat around thinking, well man, maybe I'll have Grammy nominations or make lots of money. Stand up is not a good gig to get into if you want to make money because odds are you won't make a dime at it."
It's safe to say White beat the standup odds. And that my friends is no joke.
I asked White how he arrived at where he is today. His answer was confident. "One, I'm a good comic." But humble. Those sweet southern roots never wondered. "Two, [Jeff] Foxworthy's generosity to share stage with me – that was the catalyst that made me a good comic."
White credits Foxworthy, a comedian he deems as always generous, for showing him where to put the punchline. "He said, you're funny, but you need to put the punchline at the end of the joke.'" White said Foxworthy's lesson taught him structure writing. "You can't teach funny at all, that's completely unteachable, but you can teach structure writing." A task White is always working at. "I gotta continue to work on it and beat down on this stuff; it doesn't do it itself because you've done it for a long time," he assured.
And it was a long time indeed for White. He did not make his dream come true overnight. In fact, he worked for it – for 20 years. Before becoming the comedian, who smokes cigars and drinks scotch on stage, he worked as a struggling and unknown standup comic.
If advice is measured by experience, take White's. This once struggling comedian has been listed as one of the highest grossing comedians in the comedic world. He believes you must stay true to yourself.  "Learning the importance of being true to my own nature; that's what did it," shared White. "Be true to your nature and not some marketable nature that you think people might find more interesting because once you get away from you, it's not that interesting."
White is clearly true to himself. He knows exactly who he is. "I don't pretend I don't drink. I don't pretend I'm not a philandering dick head. The closer I get to who I really am, the more people respond to what I have to say," White affirmed.
White told me that all the 'big comics over the years' have one thing in common – they all stay true to their nature regardless of what that nature is.
For White, a big part of his nature is his lack of a filter that surprisingly (or not so surprisingly) rarely turn off. White's book, I have the Right to Remain Silent… But I Didn't Have the Ability is not limited to the stage. I asked White if he has a filter off-stage. "Not a very good one," White replied.
In a world where some deem comedians as crossing the line, I wanted White's opinion on such. And boy did he give to me. No filter and no fear.
"Are comedians going too far or do we all need to learn how to take a joke?"
White's blunt and possibly controversial answer:
"Learn how to take a  f—— joke."
And the bluntness didn't stop there. If anyone is true to themselves, he sure is.
Clearly, his approach is working for him. Cleveland wants Ron White, and they're getting him – times two.
Check him out at the Hard Rock Rocksino in July. Who knows, you may just need a bit of rough housing according to White. "Every once in a while, you need someone to beat the s— out of you. And if you come to my show, I'll beat the s— out of you. There's nothing you can do about it. You'll have no defense."
White may seem rough around the edge but he finds healing through humor. Even that cut-throat humor. He's going to make you laugh as hard as you physically can for as long as possible (his words, not mine). And he assured that there are not many who can accomplish that. But he's certain he can. Call it Ron White medicine.
"If you come to my show, I will heal you. I'm going to heal you. That's what I'll do."
If you can't make the show and want some more of his no-filter comedy, you can always check out www.ronwhite.com for how-to get his no bars funny in your life.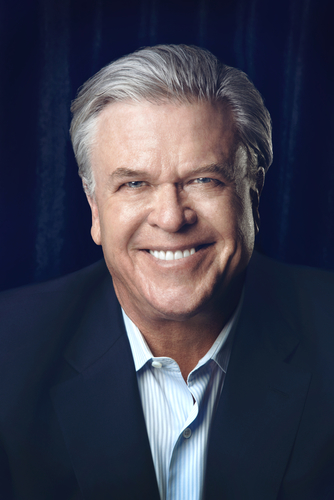 Photo courtesy of Plastered Touring, LLC
Save
Save
Save