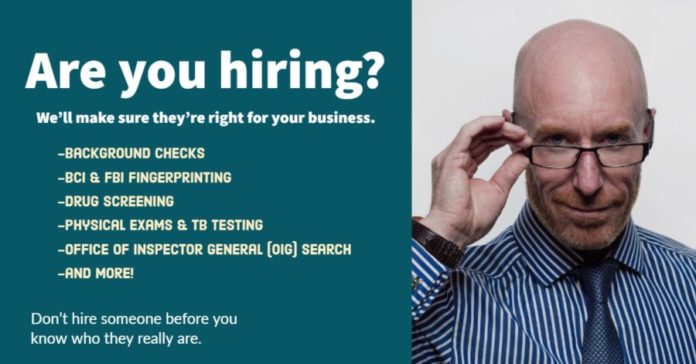 Raise your hand if you or your business has a need for fingerprinting.
Did you know that there is a business in town that offers these services and more?
High 5 Fingerprinting does!
Most state licenses require background checks. Such as teachers, bus drivers, day cares & Nursing homes.
Here is a list of their services:
Notary Public
Passport Photos
Office of Inspector General (OIG) Searches
Mobile Services Available (They Come to YOU!)
Here is more info about them:
"A hand above the rest."
High 5 Fingerprinting LLC provides pre-employment screening services to create a safe, professional environment. Here we value strong relationships with our clients and customers, ensuing quality services. Our valued relationships are not only limited to our clients and customers because we are also committed to building relationships within the community. These strong relationships are accomplished by reaching out and having fun! At High 5, we also believe in creating a personality for the business. This sets us apart from our competitors because no business is enjoyable when there is no personality, no fun, and no involvement. That's where we dare to be different, being a hand above the rest.There are great savings and benefits if you create an account! By creating an account with us, you can count on the best prices and services we can offer. You can expect short wait times when completing services requested, no appointments necessary! We are always in our office during business hours; Monday-Friday 9:00am-5:00pm and Saturday 10:00am-2:00pm. You can send your employees to us or we can come to you to screen large groups, offering our mobile services. We offer great group rates! Set up an account by going to the "Forms" tab on our website
http://high5.biz/
Office: 234-808-4555
Fax: 234-808-4505
High 5 Fingerprinting LLC
903 E. Aurora Rd.
Macedonia, OH 44056