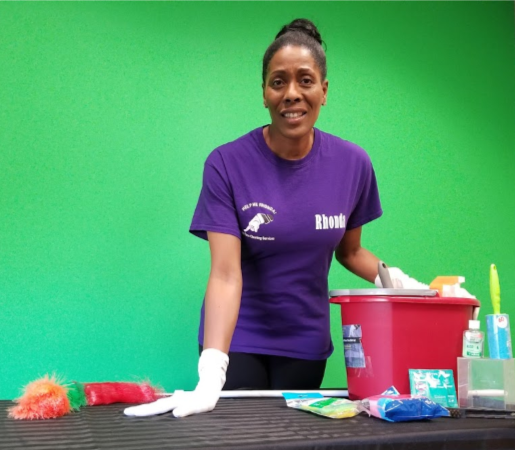 The first thing that Rhonda Soloman, the owner of Help Me Rhonda Cleaning Services!! will tell you about her business is:  "We go where the dirt is!" She has been in the cleaning business for 10 years. Her style of cleaning is based on military cleaning. She served in the military as an military army officer. Her cleaning technicians are trained in this style.
She is bonded and insured and driven by dirt and grime!
Help Me Rhonda!! Is a residential and commercial cleaning company that offers only the highest quality and a white-glove touch. Rhonda and her technicians go above and beyond to ensure your delight and satisfaction.
Some of the areas she can help with:
HOARDING
Compassionate care no matter how drastic the situation.
REAL ESTATE
Whether you own, rent or lease.
COMMERCIAL BUSINESSES
Long term cleaning service contracts will guarantee a competitive rate and a white-glove clean.
SHED/GARAGE/ATTIC
Spiders in the attic? Haven't cleaned out in 5 years? No problem!
She can handle virtually any job and she will see what can be done to stay within your budget.
Contact Rhonda for more information:
Rhonda L. Soloman
Owner, Founder, Master Cleaner
330-908-1499
Rhonda@NoTimeCleaning.com
www.NoTimeCleaning.com