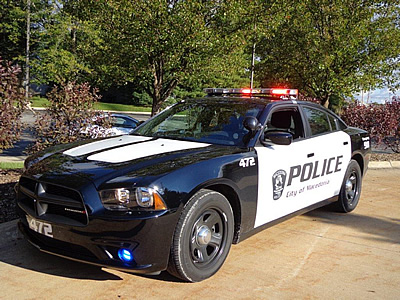 7-2-19 A Macedonia police officer was dispatched to a local church in Macedonia in reference to a young child that was found in the middle of the road. A good samaritan found the juvenile in the road and returned the child to the day care in the church.
According to the police report, the person in charge of watching the kids stated: "she was checking in other kids and had her back turned. She stated that it had to be at that point the child snuck out."  The police officer asked if she had contacted the parents and she said no. He told her that a report is going to be filed and she should contact the parents immediately.
The police department checked in with the parents and they did get a call from the day care worker. The police department also contacted Summit County Child Services (SCCS). An employee at the SCCS was going to have the incident looked into.
The day care worker is being charged with Child Endagerment (M1). She filed a continuance for August 13th.
Occurrences: 6/22/19 – 7/8/19 (including above mentioned report)
criminal mischief – 1
drugs – 2
disabled motor vehicle – 1
forgery checks – 1
telephone harassment – 1
endangering child – 1
theft other – 3
theft of identity – 1
general assistance – 1
shoplifting – 6